Proof that the rich are only getting richer in these uncertain economic times, Rolls-Royce has reported a staggering 20 percent sales jump for 2008.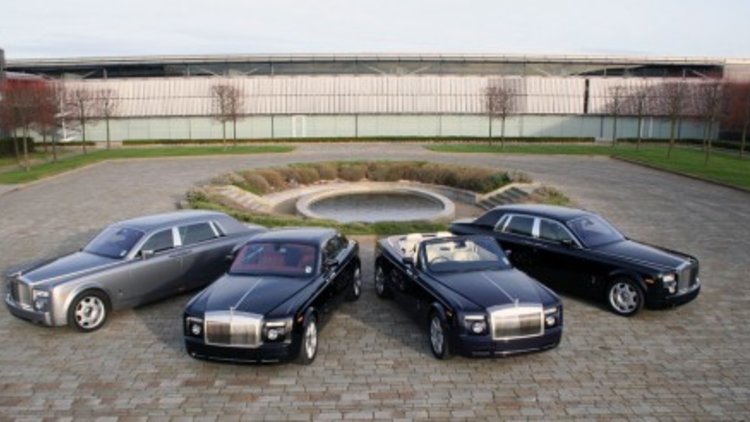 The ultra-luxury marque, which CarAdvice has been privileged enough to sample, sold 1212 cars in 2008 compared to 1010 the previous year.
This result marks the fifth consecutive annual sales increase since the company was launched in 2003.
Strong demand across the Phantom range focussed on the four-door and extended wheelbase models which accounted for more than half of all sales, while the newly introduced Phantom Coupe and Drophead Coupe are sure to attract even more affluent customers in 2009.
"This is a tremendous result and particularly gratifying considering the challenging economic environment manufacturers faced in the second half of 2008," said Tom Purves, Chief Executive Officer. "Once again much of this success lies with the highly skilled and dedicated workforce that we have at Goodwood."
North America remains as the largest market for Rolls-Royce, accounting for 38 percent of all sales, while the Northern European and the Middle Eastern markets grew by around 95 and 48 percent respectively.
Australia also received special mention as a major sales growth market in the Asia Pacific region among China, India and Singapore.
Preparations are now fully underway to ready the company for the introduction of a brand new model series, currently named RR4, due later this year.
Largest markets in the world for Rolls-Royce in 2008:
USA
UK
United Arab Emirates
China
Russia
Rolls-Royce regions by sales in 2008:
USA
Europe and South Africa
Middle East
APAC
Rolls-Royce top five worldwide dealers in alphabetical order:
Abu Dhabi, Beijing, Beverly Hills, Dubai, London
Rolls-Royce record 20 percent sales growth