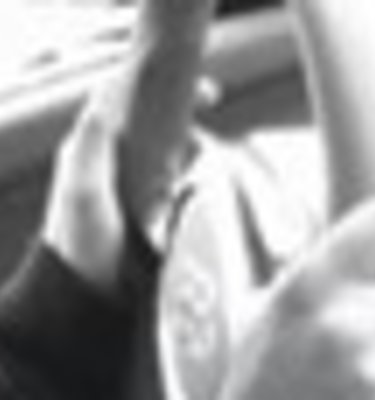 2009 Land Rover FreeLander 2 Review
2009 Land Rover FreeLander 2 Review & Road Test
Models tested:
2009 Land Rover FreeLander 2, six-speed automatic, 2.2-litre, turbo-diesel - $57,990
The price, looks, interior, very comfortable and easy to live with Options list a little pricey,
CarAdvice rating:
Why is that when you mention the words Land Rover, so many four-wheel-drive lovers start making jokes about how it will fall apart in three days and how their Japanese made 4WDs are simply better.
Excuse me, but Land Rover has been making proper 4WDs for longer than anyone really cares to remember. It was back in 1948 that the company built its first off-roader, 60 years on and while the Defender still looks pretty much the same, the over all Land Rover image has softened somewhat and nearly all its other models are city-friendly whilst maintaining the Land Rover heritage.
The FreeLander has been around for more than a decade but the FreeLander 2 has brought the range into a new light.
Something I do often is pick up a car avoiding at all costs knowing how much it costs, this lets me assess the car for a few days before looking at the price. This way I can see if my "what-it's-worth" test matches the manufacturer's.
So here I was driving around in the top of the range, optioned out FreeLander 2 HSE and you know what? I valued it at about $90,00, while it only actually costs $57,990 (plus options).
Even with the $12,000 or so worth of options, you'd have to be mad to think the package is over priced at $58-grand. The interior and exterior design substantially increase the appeal of the FreeLander 2. I asked all my passengers during the week how much they thought the car was worth and not a single one guessed under $70,000.
But nearly all of them also said "So has it broken down yet?" No, it hasn't. No doubt one week is no where near sufficient to see if a car is going to be reliable but I've spent the past few weeks talking to FreeLander 2 owners on forums and even randomly in shopping centre car parks, the consensus is, the unreliability days are over.
Much like how some still believe Hyundai make unreliable cars, or how Kia engines will fail, or how driving a Volvo will give you 'borington' disease, the Land Rover reliability issues are a thing of the past.
The FreeLander 2 is designed and engineered by Land Rover at Gaydon (right next to Aston Martin) but is built at the Halewood plant in Liverpool. The same plant that was acknowledged with a JD Power European plant quality gold award in 2005.
Of course we are going to prove this reliability issue via other means, Anthony will be conducting a long-term test of the FreeLander 2 come February.
Meanwhile, the other problem I faced with the FreeLander 2 was that no one believed it was actually a proper 4WD. Sure it has no low-range but for what it's built for, it's pretty darn good. It utilises a full-time four-wheel-drive system with a Haldex rear axle differential.
Bags were packed, people were informed and to test my theory I decided 4WDing on the beach would be a good challenge. Once again, the jokes started.
As I was deflating the tyres numerous people asked if I was going to take "that toy" on the beach and whether or not I wanted their help when I got stuck.
It got to a point that I had turned down so many offers that I figured if I actually did get stuck, I was going to die on the beach to preserve my pride!
We began our assault on the beach, but with the car as clean as could be, it wasn't exactly fitting in with the whole tough off-roader image.
The FreeLander 2 crossed the river surrounded by folks in Japanese 4WDs, most of who were looking at it as if it was about to somehow get stuck - while it was standing still! They all seemed to forget this thing has a 210mm ground clearance and wading depth of 500mm.
We disembarked the ferry and slowly made our way towards the beach. Following, of course, a Mitsubishi Pajero.
Before we began, sand mode was engaged, this is one of four modes (general driving - grass/gravel/snow - mud and ruts - sand) available for different terrain. Playing with the controls lets the computer work out the best way to distribute power and torque while controlling the traction systems.
Changing the mode affects the FreeLander 2's dynamic stability control (DSC), hill descent control (HDC), electronic traction control and ABS systems as well.
After a few tense moments and some deep sand pockets, the FreeLander 2 was free and roaming the beach.
The Pajero in front of us, one of the many 4WDs that offered to help when (not if) I got stuck, was now trying his hardest to pull away just to save face, which wasn't going to happen. Guess I wasn't going to be sleeping on the beach.
An hour of driving around the softest sand only built more confidence. At one stage the FreeLander 2 was essentially swimming and the satellite navigation was starting to freak out.
I'll admit, with the sand sinking, there were a few 'moments' were I was looking at my phone wondering if I had to make the 'call' but never fear the FreeLander 2 pulled through without any issues.
It's hard not to like the FreeLander 2 as a great fun SUV. The chassis is very rigid and stiff. There is limited body roll thanks to its monocoque construction as well as the use of ultra-high-strength steel (used more extensively in the FreeLander 2 than in any previous Land Rover).
It's brilliant around town and although it probably won't cross the Simpson desert, oh wait, yes it will.
Step inside and you'll be amazed just how much room there is. Beautiful white leather all around with a massive panoramic sunroof mixed in with the open air ambience of the car's interior will win you over.
Even though it's only 50mm longer than its predecessor, the Freelander 2 has significantly more head, shoulder and legroom, in both the front and rear. The rear seats are even elevated (like a cinema) so the rear passengers get a better view.
We drove 300 kilometres to the beach with five adults in the car and the only complaint was the rear headrests were hard to adjust.
This FreeLander 2 was fitted with the technology pack option ($7890) which meant an Alpine, Dolby Prologic II 7.1 surround sound, 12x40W amplifier, subwoofer and 13 speaker sound system. Put simply, it's brilliant. Of course you also get full colour DVD satellite navigation (a little annoying at times), adaptive bi-Xenon headlights and Bluetooth telephone integration. For almost $8000 it seems just a little too expensive.
My test car was powered by a 2.2-litre, turbo-diesel engine that manages 118kW at 4000rpm and 400Nm at 2000rpm. The diesel engine coupled with a six-speed automatic results in a not-so-impressive 0-100km/h of 11.2 seconds. However when it comes to pulling up hills or just driving around town, it doesn't really feel inadequate.
Official fuel consumption figures are 8.5 litres per 100km but given the amount of highway driving, the test vehicle managed an impressive 8.3L/100km carrying five adults.
It's also worth mentioning just how good the FreeLander 2 actually looks. Just look at it.
It's beautiful, it's aggressive yet not over the top, it's chiselled but still handsome and riding on 19-inch shadow chrome alloy wheels (part of the premium pack option for the HSE) can't hurt either.
Having finished the photo-shoot on the beach we drove back the longest possible way, making sure every Japanese 4WD owner could see that the FreeLander 2 had earned its glory. "You made it? I am impressed" said Mr Pajero.
If you're thinking about buying a European built, semi-large city-friendly SUV with proven 4WD capabilities, it's hard to go past the FreeLander 2. Even the chaps on TopGear (the UK one, not the horrid Australian one) gave the FreeLander 2 the title of "SUV of the year".
The original FreeLander seems almost dwarfed by the size of the new one and as a result the FreeLander 2 is a great option for small families or young couples looking for a great all-around luxury vehicle, at a reasonable price.
CarAdvice overall rating: How does it drive: How does it look: How does it go:
Engine: 2.2-litre TD4 turbo-diesel
Power: 118kW
Torque: 400Nm
Top speed: N/A
Safety: Seven airbags Electronic Brakeforce Distribution, Emergency Brake Assist and Corner Brake Control Roll Stability Control system
0-100km/h: 11.2secs
EuroNCAP rating: Five stars
Turning circle: 11.4 metres
Fuel tank: 68-litres
Fuel consumption : 8.5L/100km
Fuel type: Diesel
2009 Land Rover FreeLander 2 Review