We have written about the BMW M3 here and here. We also covered the new V8 Engine in the M3. More so, we told the world that BMW might be bringing out a four door M3 for the first time. But after all this coverage, we are still not sick of writing about it. So here is what the M3 will look like in red: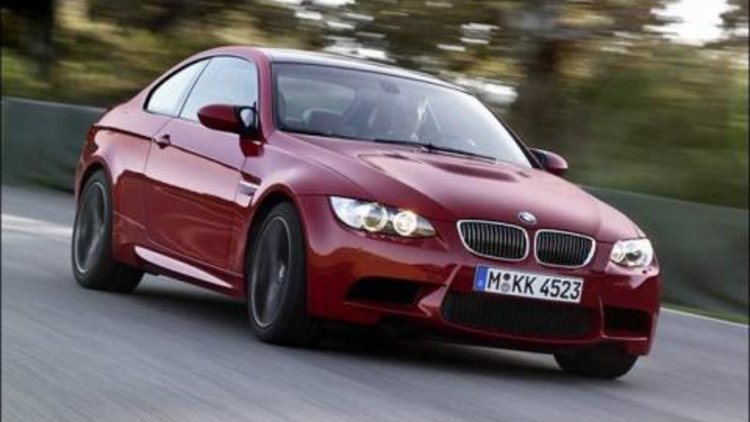 The new high-rev 4.0L V8 engine which BMW says is based on the larger 5.0L V10 unit found in the BMW M5/M6. How is it based on the V10? Well it features the same 90-degree cylinder-bank angle, identical bore and stroke measurements and four-valve-per-cylinder layout.
The new engine weighs just a tad over 200kg. Not bad for an engine that puts out 300kW+ (420hp) with peak torque of 400Nm. Nonetheless, details of the new Nissan GT-R put the Godzilla above the M3s power band. It would be a fascinating event to watch these two cars battle it out on the race track (maybe we can throw in a 911 and an RS4 as well).
The M3's interior is also an improvement on the current model, nonetheless, it is still German and somewhat uninspiring, perhaps all that chrome being imported from the states has polluted our thoughts.
Apart from this beast of an engine, you also get
double Vanos variable valve timing (a combined hydraulic and mechanical camshaft control device managed by the car's ECU. The VANOS system is based on an adjustment mechanism that can modify the position of the intake camshaft versus the crankshaft. Double-VANOS adds an adjustment of the intake and outlet camshafts.),
individual throttle butterflies for each cylinder
the most advanced engine management software found in the 3 series.
When will this arrive in Australia? Who knows, BMW Australia haven't exactly been the most talkative bunch regarding the new M3. However given the European schedule, expect to see the new M3 coupe in Australia towards early next year.
2008 BMW M3 Production Version