Subaru designers are not praised for their pretty designs, with the 2008 Suabru Impreza kicking up a heated debate around the world - it seems obvious that Subaru work on the philosophy of bring it out first, than fix the look. When the current B9 Tribeca came out late last year (pictured), the last thing anyone said was "Boy that looks nice".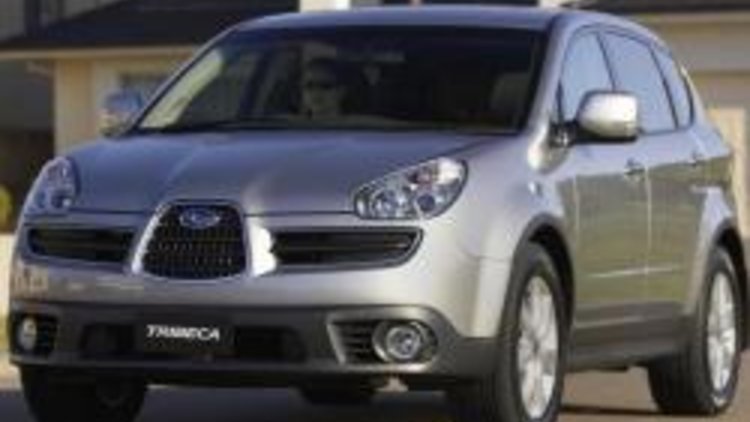 Following the Subaru trend, the new 2008 model will be redesigned to meet customer needs (in other words, Subaru have put a stop to the ugly nose).
Furthermore the redesigned Subaru B9 Tribeca, will now be named Subaru Tribeca (the B9 has been dropped). Subaru will show of the new look at the New York International Auto Show, which will be held from April 6 through 15.
But its not just the looks that are getting some attention, the new Tribeca will come with a new 3.6-liter boxer engine. Subaru says that despite its size, the new larger and more powerful engine, delivers both improved performance and fuel efficiency in real world driving situations. Design modifications in its cooling system have enabled the use of regular unleaded fuel, a change from premium only–helping to lower consumer operating costs.
The new 3.6-liter boxer engine features Dual Active Valve Control System (Dual AVCS) for controlling timing in both the intake and exhaust valves, which helps provide improved low-end torque. It is 4.4KG lighter than the current engine!
Also the substantially revised 5-speed Automatic transmission with newly designed control unit, refined torque converter and optimized gear ratio is sure to deliver faster shifting response and smooth and powerful acceleration.