While the automotive world is crying poor and demanding taxpayer dollars to stay afloat, sales figures from 2008 show the second best year for new car sales on record. Despite our population of about 20 million, we bought more than one million new vehicles last year.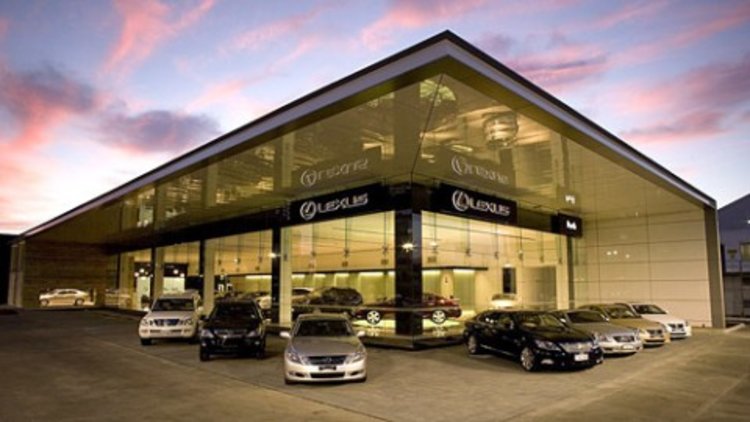 Figured released today by the Federal Chamber of Automotive Industries (FCAI) indicate a total of 1,012,164 passenger cars, SUVs and commercial vehicles found new owners in 2008. A 3.6 per cent decline compared to 2007.
Therefore despite the doomsday reports, 2008 only saw a decline of 37,818 vehicles compared to 2007. "This is a good result and shows that the car industry finished the year on a strong note" FCAI Chief Executive Andrew McKellar said.
Even so, the full impact of the economic downturn is yet to be felt, December was the first month with the economic downturn in full effect and it resulted in a sales decline of 11.3 per cent compared to the same period in 2007.
This year is not going to be a tough year for the manufacturers, the FCAI predicts. Current estimates suggest the market will decline by a further 120,000 new vehicle sales to bring the 2009 total to 880,000.
"We must be realistic about the outlook for the year ahead and acknowledge the impact that the global financial crisis is having on the broader economy, nonetheless there are positives that will underpin demand in 2009, including lower fuel prices, reduced interest rates and the impact of additional fiscal measures implemented by the Federal Government,"" Mr McKellar said.
As far as segments go, the light commercial vehicles were the big winners last year, up 4.2 per cent (compared to 2007). The passenger car segment didn't do so well, down 6.3 per cent meanwhile SUV sales were down 1.9 per cent and heavy commercials were down 3.5 per cent.Once again Toyota came out on top with 238,983 vehicles (23.6 per cent market share) followed by Holden with 130,338 (12.9 per cent of the market) and Ford with 104,715 vehicle sales (10.3 per cent market share).
2008 New Car Sales Record