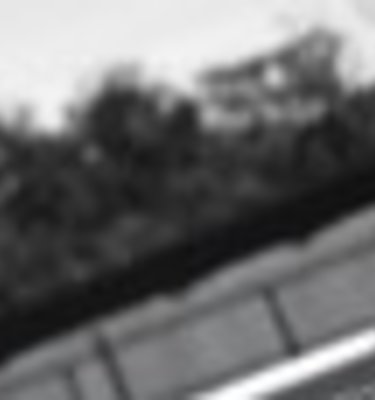 2009 Mitsubishi Lancer Review
2009 Mitsubishi Lancer VRX Sedan Review & Road Test

VRX - the sedan with a little more punch

Model Tested:
2009 Mitsubishi CJ Lancer VRX 2.4-litre, Continuously Variable Transmission sedan - $32,790 (RRP)
Options:
Metallic paint $450 (Fitted); premium sound $750; sunroof & premium sound $2350; satellite navigation, sunroof & premium sound $4750 (Fitted)
Strong performance; confident handling; well optioned
Road noise; average fuel consumption; initial CVT lag
CarAdvice Rating:
The CarAdvice team have had the good fortune to experience every Lancer in the range to date, from the impressive base model ES all the way through to the atom splitting Evolution MR, the current CJ Lancer series is a damned good one, and the new VRX sedan is no exception.
Sitting above the ES and VR models, but under the Aspire, Ralliart and Evolution the VRX is a sporty looking, well optioned alternative to a regular Lancer offering all the extras and looks you could possibly ask for without the turbo-charged performance you'll find higher up the price range.
That's not to say the VRX isn't a capable performer though, far from it. With a MIVEC 2.4-litre engine featuring double overhead cams and four-valves per cylinder this Lancer produces a tidy 125kW at 6000rpm meaning the VRX is no slouch in the performance stakes.
Torque too is quite strong and linear through the entire rev range making 226Nm at 4100rpm, all well harnessed by the six-ratio CVT gearbox, which manages to keep abreast of the available torque under heavy acceleration to ensure you're always in the sweet spot.
The same can't be said when it comes to getting that initial jump from the lights sorted though with a substantial lag noticeable until approximately 30km/h.
Fortunately the car is quick to redeem itself here after with the remainder of the sprint to 100km/h being very impressive. All up the 0-100km/h jaunt is taken care of in just shy of eight seconds (7.9 seconds).
At the pump the bigger engine is considerably thirstier than its 2.0-litre cousin (as fitted to ES, VR and MY08 VRX models) and substantially more greedy than the ADR combined figure of 8.5-litres per 100km. In fact the best I could manage was 10.8-litres on average, and the majority of the time I was behaving.
Handling comes courtesy of a strut front/multi-link rear set up and given the intended purpose of the VRX it is above expectations. The car points well and follows your intended line with a minimum of fuss. You can have quite a bit of fun in it too though the front-wheel-drive characteristics will become evident should you become a little too enthusiastic.
At this point the standard ESP (Mitsubishi refers to it as ASC or Anti-Slip Control) will bring you back in to line rather quickly and thanks to ABS with EBA and EBD confidence in grip and braking is well earned.
The ride on offer is above average for a sedan of this size. It's settled and comfortable yet remains reasonably sporty without being harsh or stiff, a very nice compromise you might say.
To further enjoy the ride on offer the VRX comes factory fitted with a generous list of standard kit including trip computer, sports seats, MP3 compatible six-CD tuner with iPod connectivity, power windows and mirrors, dusk sensing headlamps, automatic wipers, cruise control, semi-automatic climate control, Bluetooth wireless phone interactivity and upgraded cloth/velour trim - and that's just inside.
Outside handsome 18-inch alloy wheels; front, side and rear skirts; boot lid spoiler; front fog lamps and rear mud flaps round out the deal.
If that's not enough you can also specify an upgraded premium sound system, satellite navigation and tilt/slide sunroof, just to further personalise it to your taste.
I have to say, I'm quite a fan of the Rockford Fosgate premium audio system available across the Lancer range that for $750 is a dead set steal. It's punchy and clear of tone with no distortion all the way to maximum volume. Even if you're not into playing it loud, any one who enjoys depth and clarity in their music would be mad not to tick this box.
A 400-litre boot is above average in this class of vehicle and with a nice big aperture and 60:40 split fold rear seats, large objects aren't at all an issue for what's considered a small sedan.
What does annoy me about the Lancer range is road noise, and although there has been a substantial improvement in MY09 models, it is still above what I'd call acceptable on all but the smoothest of roads. It may be worth talking tyres or sound proofing at sale time if this is of concern to you.
Safety, in addition to the aforementioned ESP and ABS, is strong in the VRX with standard kit including seven airbags (front, side, curtain and driver's knee), RISE (reinforced impact safety evolution) body confirm and a five star ANCAP rating confirm. Pretty impressive in a sub $35K price car.
When you weigh up the pros and cons the VRX still comes out ahead of the pack and despite a couple of downsides from the fuel economy and road noise side of things, these issues can be overcome through careful driving and selective optioning. The generous five year/unlimited kilometre warranty is also pretty hard to pass up.
For me at least, the VRX is still a better option than the dated Mazda SP23, and as no other contenders in this segment offer a larger naturally aspirated engine in this body size, it makes the choice a rather simple one.
CarAdvice Overall Rating: How does it Drive: How does it Look: How does it Go:
Pricing:
Mitsubishi Lancer VRX Sedan - $30,290 (M) / $32,790 (A)
Mitsubishi Lancer VRX Hatch - $30,290 (M) / $32,790 (A)
Specifications:
Engine: 2,360cc DOHC in-line four-cylinder (16 valve)
Power: 125kW @ 6000rpm
Torque: 226Nm @ 4100rpm
Induction: Multi Point
Transmission: CVT
Driven Wheels: Front
Brakes: Disc with ABS, EBA & EBD
Top Speed: Not Tested
0-100km/h: 7.9 seconds
0-400m: Not Tested
CO2 Emissions: 202g/km
Fuel Consumption: 8.5 litres/100km (Combined ADR)
Fuel Tank Capacity: 59 litres
Fuel Type: 91RONpetrol
ANCAP Rating: Five star
Airbags: Front, side, curtain & driver's knee
Safety: ESP with traction control
Spare Wheel: Space saver
Tow Capacity: 1000kg (Braked)
Turning Circle: 10.0 metres
Warranty:Five Year/Unlimited Kilometre
Weight: 1385kg (Tare)
Wheels: Alloy 18 x 7.0-inch
2009 Mitsubishi Lancer Review