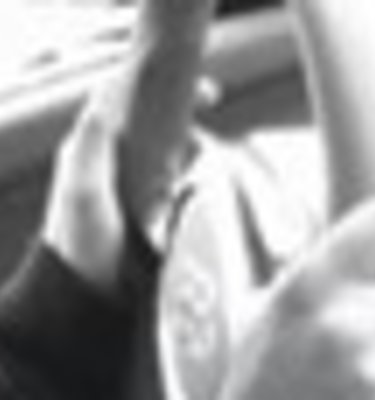 2009 BMW X6 xDrive35i Review
2009 BMW X6 xDrive35i Review
A powerful smooth engine, sporty handling and coupé like characteristics combined with a higher driving position and AWD capability wrapped in BMW skin, elegance and luxury. Excited?
Model Tested:
2009 BMW X6 xDrive35i Review - $114,705
Great engine, great idea, marvellous interior, superb dynamics, great package
Looks a little chunky, doesn't make too much sense (at first)
CarAdvice Rating:
- words by Alborz Fallah - photography by Tristan Schoonens
The year is 2009 and we still haven't taken to the air in flying-cars, I am somewhat disappointed. When I was a kid I fully expected to be flying around in my own hover-car by now. What ever happened to innovation and desire?
The idea of a flying car has been around for decades and working examples were built long ago, in fact the US Army actually built numerous hovering-platforms that could transport troops over terrain but it didn't prove to be usable in combat situations.
The biggest stumbling block however, isn't our ability to build flying cars, but more so that the idea of the general public flying around in hover-cars has scared the life out of governments all around the world, this has resulted in a halt in mass research as there is no business plan for commercialisation.
And rightly so! Can you imagine the equivalent of a Volvo driver in the air? They would be flying 100km/h below the speed limit and most likely stall and nose dive into your house, then you get the just-got-my-license hoons in their jet-powered cars exploding into kindergartens. Maybe not having flying cars is a good thing.
Nonetheless it really is 2009, the 'free world' has been blessed with a new President and car companies around the world are slowly but surely going out of business. In the midst of all this, one car company has decided, or should I say, dared, to create a whole new concept for an automobile, the BMW X6.
I suppose someone had to do it? BMW has long been the king of automobile development. From the earliest days, the German company has been involved in pioneering the 'car' as we know it today. From making planes and jet engines for the German army to building some of the world's most desirable cars, BMW has enormous and extensive knowledge of the car.
These days manufacturers can no longer afford to simply sit around and wait for new trends to emerge, instead they are actively creating the trends and whilst doing so, creating the niche markets to go along with them.
If we go back in time nearly 10 years ago, BMW introduced the X5, nothing special about it now, but back then it was one of the first proper luxury 4WDs (it's okay Land Rover fans, take a few deep breaths). The X5 was a purpose built German "off-roader" and although Mercedes-Benz came to the market first, Merc, along with Toyota's luxury arm Lexus, are still following BMW's innovations in the category.
So it's no wonder then, that the Germans are once again trying to create a niche market. This time they've taken the X5 and the 6 series and put them together to form a Sport Activity Coupe (SAC), essentially a SUV mixed with a coupé. Will it work? Good question.
Firstly it's important to clarify that BMW aren't expecting the X6 to sell to the masses, the company says the car is made for the "discerning sector of the market that wants a specific product and won't compromise" - So how many people do you know that want a four-seater "not-really-an-SUV-not-really-a-coupé"?
Only a few hundred have made it to Australia so far and only a few hundred more are expected by the end of this year.
Before collecting the car, I was not that optimistic to say the least. The idea of a four-seat SAC just didn't make sense. Why only have four seats? Surely that has to be the car's weakest point.
For $114,705 there are a lot of good cars you can buy. The BMW X3 starts at just $61,830, almost half the cost of the X6. The top of the range X3 is $76,996 and that comes with five whole seats! It's bigger brother, the X5, starts at $86,635 with the top of the range 4.8-litre V8 variant coming in at $121,908.
However if even for a moment you begin to compare the X6 with the X3/X5 or the ML or RX series from its rivals, you've completely missed the point. The X6 is not your average car. Think of it as the beginning of a new type of car, a slick coupé-like SUV. I am positive Lexus and Mercedes are already considering their own versions for the future.
Having picked up the car from BMW in the outskirts of Fortitude Valley here in Brisbane, I realised that this isn't really a SUV at all. In fact, it handles better than most normal cars. BMW has this philosophy, and it's a good one, it doesn't make front-wheel-drive cars - no ifs no buts.
It also doesn't make uninspiring, unsporty and generally boring cars. Okay I'll admit, they made the 116i and that was about as interesting as looking at the latest in dental instruments (at least dental instruments instil some fear, the 116i instilled utter and sheer boredom) but as a company, every BMW today inspires confidence via it's road composure.
The X6 is a prime example of how engineers build a car when the accountants have gone to sleep. The latest and the very best of BMW technology is found within this 2070kg beast. My test car was the petrol variant, powered by the world engine of the year, the 3.0-litre twin-turbo in-line six-cylinder, which is also found in the 135i and 335i.
This party piece alone is reason enough to buy this car. Delivering 225kW at 5800rpm and 400Nm at only 1300rpm, there is a good reason why this engine has seen its share of awards.
Now 225kW might not sound like a lot (interestingly from what members of the BMW club told me, a quick retune will easily deliver another 30kW) but the X6 can go from 0-100km/h in 6.7 seconds and all the way to a top speed of 240km/h (where legal). Not bad considering it weighs more than two-tonnes. Official fuel consumption figures state 12.1 L/100km for the combined city/highway cycle.
All three variants of the X6 are mated to BMW's six-speed automatic transmission with Steptronic and shift paddles. Thanks to this gearbox power delivery is constant and extremely smooth. There is next to no turbo-lag, making way for swift overtakes when required.
The big question with the X6 was handling. If it's suppose to have coupé DNA in it, it must handle like a coupé.
Although you can't really compare the 6 Series BMW's handling to the X6, you can most certainly throw it around as many corners as possible to find out how it behaves.
This question, as per usual, led me to Mt Glorious where the X6 was put through its paces. Heavy braking, tight corners and numerous other handling tests. This is when I realised BMW have got something really right here.
For some reason, even though you're sitting relatively high up, the Beemer has no issues going around corners at speed. It almost doesn't seem to make sense. There is none of that we-are-going-to-roll-because-we-are-in-an-SUV feel to it at all.
There is an explanation though, it's called BMW Dynamic Performance Control (DPC). Currently only available on the BMW X6, Dynamic Performance Control is BMW's answer to, well, proper handling in a four-wheel-drive vehicle.
Remember how I said BMW don't do front-wheel drives? It may be because BMW engineers cringe at the idea of understeer. This desire to eliminate understeer characteristic has lead to the creation of DPC as the system changes the X6's characteristics to perform with the attitude of a rear-wheel-drive car.
The idea sounds simple, kind of. Instead of a traditional limited-slip differential, the DPC works by switching power between the left and the right rear wheels. Think of it this way, when you go canoeing and you want to turn left what do you do? You brake the paddle on the left, this is essentially how most ESP systems work by using braking on individual wheels to regain traction.
BMW's DPC works a little differently, instead of braking with the paddle on the left to turn left, it powers on with the paddle on the right. So instead of braking the left wheel to regain traction loss to the right, it sends a little more power to the right wheel to bring the left back in order. A torque difference of up to 1800rpm between the left and right rear wheels is available. It does all this without you even realising. Make sense? No, good because that's the last time you'll hear me talk about it.
Engine - check. Handling - check, so what else should a coupé do well, of course, it has to look good. This is where it gets a little tricky, the X6 is one of those cars that some tend to politely go: "uh... I ... uh.. yeah.. I guess it looks okay". Much like the 6 Series, it's a love it or hate it attitude.
For me, I am a fan of the 3 Series look-a-like front. There is minimal overhang too, further cementing the car's dynamic credentials. However the rear seems a little more controversial. It's just a little too overweight looking for my liking. It's worth mentioning that at 1983 mm, an X6 is 50mm wider than an X5 and it is 23mm longer too (4877mm). The overall proportions and the rear in particular make the car look heavy and sluggish, two things which it definitely is not.
BMW says the long body overhang at the rear gives its sport activity coupé its desired stretched coupé silhouette, however it doesn't seem to do much for it's overall looks. The roof itself is at its highest point directly over the front row of seats.
Moving inside the question once again worth asking is, why only four-seats? BMW says given that all other coupés in the line-up only have four-seats and the X6 shares their DNA, it only needs four-seats. The company's internal research also shows those buying or interested in the X6 are mostly from two-person households so the number of seats is not a big factor in the purchasing decision.
Frankly, after a week in the X6 I had to agree. With all four seats full, a drive to the Gold Coast was undertaken and the level of comfort and luxury mixed in with the car's sporty credentials proved a big hit.
The rear seats are more than adequate to seat an average sized male in comfort for hours. I can hear you asking, why not just buy a 3 Series coupé? Well, because like all other BMW X series, the X6 provides what BMW call an "elevated, command seating position". Better known as "I-can-see-more-than-you-can".
Only now does the X6 make perfect sense. A powerful smooth engine, sporty handling and coupé like characteristics combined with a higher driving position and AWD capability wrapped in BMW skin, elegance and luxury. Excited?
I decided to not take the X6 off-road, mainly because there was no point (and because it was so much fun on the bitumen). Although it shares some DNA with the X5 (which itself isn't the world's best off-roader), I don't believe off-road ability is high on the criteria for X6 buyers.
Would I buy an X6, absolutely, but not this one. I'd go for the X6 xDrive50i V8 version ($145,000) that delivers an enormous 300kW and 600Nm. How does 0-100km/h in 5.4 seconds mixed with all the other goodies sound?
The interior is a mixture of gorgeous design, texture and practicality. From the sporty steering wheel to the beautiful white leather seats, and well thought out interior management, you are constantly reminded that there is a reason the X6 commands $115,000. With a 570-litre boot capacity (which opens and closes by itself) there is more than enough room to store the weeks' shopping or a set of golf clubs.
The X6 is also available with BMW's head up display which projects the car's speed (or satellite navigation directions and a wide variety of other things) onto the front windscreen. A feature that stops drivers from glancing down at the instrument cluster while providing a constant and easily readable information system. This is one feature that should become mandatory in all cars.
The latest generation of iDrive is simple to use and after a few days you'll have no troubles working things out, although I think (perhaps because I am not capable of thinking like a German), some functions seem a little counter-intuitive.
Safety is paramount and really not worth mentioning, but if it makes you feel better I'll mention the highlights. The X6 has all the passive electronic safety you can imagine plus it also has front and side airbags, as well as head airbags all-round, and crash-activated headrests at the front.
Additionally standard equipment includes bi-xenon dual headlights including a daytime light function, fog lamps, two-stage brake lights, and run-flat safety tyres.
There are three variants of the X6,
X6 xDrive35d

X6 xDrive35i

X6 xDrive50i
If you want economy you can't go past the diesel but I suspect those most interested in the X6 will be keen on either the twin-turbo six-cylinder or the mighty V8.
My only criticism of the X6 is the looks, the concept is brilliant and will likely catch on, however it can go a long way in the looks department. Perhaps an M kit with a little more aggression and attitude might make me change my mind.
Overall, the X6 is the kind of car which doesn't make sense at first but once you work out the whys and the whos, it all comes together in one neat and exciting package. If you're after something different, say ... a sport activity coupé, then you have no choice but to buy the X6!
CarAdvice Overall Rating:
How does it Drive:
How does it Look:
How does it Go:
Specifications:
Engine: 2979cc Twin-Turbo Inline Six Cylinder (24 valve)
Power: 225kW @ 5800rpm
Torque: 400Nm @ 1300rpm
Transmission:

Six-speed automatic transmission with Steptronic and shift paddles

Differential/Driven Wheels: All-wheel drive
Brakes: 348mm front, 345mm rear, ventilated disc, ABS, EBD
Top Speed: 240km/h
0-100km/h: 6.7 seconds
0-400m: Not tested
CO2 Emissions: 286g/km
Fuel Consumption: 12.1 litres/100km (Combined ADR)
Fuel Tank Capacity: 85 litres
Fuel Type: 95RON petrol
ANCAP Rating: Not tested
Airbags: Front and side airbags, head airbags all-round
Safety: ESP with Dynamic Performance Control
Spare Wheel: Space saved (run flat tyres)
Tow Capacity: Not listed
Turning Circle: 12.8 metres
Warranty: Three year, unlimited kilometre
Weight: 2070kg (kerb)
Wheels: 19-inch light alloy, 255/50/R19 tyres
Road Test the Rivals:
2009 BMW X6 xDrive35i Review