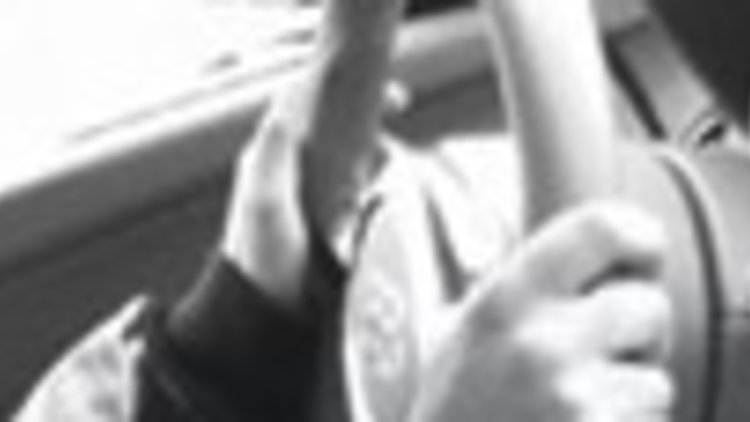 I don't think a single day has gone by that someone hasn't asked me, "out of all the cars you've driven, what is your favourite car?" Oh no, not this question, not again. I usually answer; "Have you got five hours to spare? 'Cause that's how long it will take to respond!".
- Alborz Fallah
What is my favourite car? Well 2008 was a supremely awesome year for CarAdvice, we broke new barriers and once again proved to the industry that the internet is the most vital resource for those looking to buy a new car.
I'll ask you a simple question, when you're going to buy a car, what's the first thing you do? Come online and research it. Simple, however you won't believe how hard this concept has been for us to emphasis to manufacturers. Some simply believe the internet is a fad and one that will disappear.
If you've noticed, we rarely feature any reviews on Fiat, Alfa Romeo, Citroen, Ferrari and Maserati. This is not because we don't like them (we love them), but because the agency responsible (same agency for all brands) for the press cars doesn't believe in new-age media such as CarAdvice. Although, ironically, its marketing department disagrees and you may well have seen constant advertisements for Alfa Romeo on CarAdvice in recent months. Somewhat bizarre!
The internet is still a new concept to some but given the financial turmoil some of these companies are in, I imagine this will change sooner, rather than later.
The reason I mentioned this is because I am going to go over some of the highlights of the past year and some of the cars that really changed my attitude to brands and car culture in general. Unfortunately I can't honestly say I've experienced all cars, for the reason already mentioned, but here is what I can tell you.
The car that changed my perception of an entire brand. If you read my Volvo C30 T5 review, you may in fact realise that just a week before I wrote it, I had this deep hatred for Volvo as a whole. Yes, hate is the appropriate word as it was true.
Honestly, how many of you out there dislike Volvo? Don't deny it, you know it's true, you can't even imagine driving a Volvo, you can't ever imagine answering "Oh, what do I drive? Umm ... a ... uh ... Volvo". Unfortunately for the Swedish manufacturer cool is simply not a word that can be associated with its brand.
Well, I tell you what. The perception and conception is completely wrong. Here I was, going flat out, keeping up with Anthony in the Aston Martin DB9 around twisty mountain roads and I felt sick. Sick because I realised that I'd been so wrong. Sick because I realised I'd been propagating this anti-Volvo stereotype for years (something of which I am still guilty).
You see the Volvo C30 T5 is a brilliant car, it's a good $3000 more expensive than it ought to be and the list of options is extensive but it's still brilliant. It looks good and it goes like a rocket. Then there is the Volvo S80, the car that convinced me that Volvo can be cool.
There is nothing more humorous than passing a highly modified turbocharged car in a Volvo. The V8-engined S80 is one of those cars that for some reason has been neglected. The noise from that engine alone is reason enough to buy the car, but mix that in with the unprecedented safety, all-wheel-drive and a gorgeous interior and you do have to wonder why anyone is buying Mercedes-Benz's E-class.
Then, there was the Peugeot 207 GTI, the car that made me regret buying my own car. How many Focus XR5s do you see around? How many Astra VXRs do you see around? Meanwhile you have this 207 GTI, which can out-handle, out-manoeuvre and completely demolish the both of them around town, and it's cheaper!
Peugeot is another of those brands that is struggling to attract new buyers, because of its quirkiness. The important lesson to take away here is if you're after a new car, there is no reason to not give these cars a go, the popular consensus that European cars will fall apart in five years time is simply no longer true (besides, you shouldn't keep your car for five years).
The HSV R8 is another car worthy of a mention. While previous generation HSVs have lacked style and good looks, the current LS3 model R8 (and GTS) not only look twice their price but also deliver an exceptional package.
Don't get me wrong I wouldn't buy one to go for a mountain-drive but if you want a reborn modern Australian muscle car, this is it. Even bettter, the current tight economic times mean there are now massive discounts from dealerships.
The entire Aston Martin range is absolutely worth mentioning. From having the first Australian drive in the DBS in the UK (and in Australia) to falling in love with the Vantage, the Aston Martin range has been reborn.
No longer can you even consider associating Aston Martins with old English men, seriously, have you watched Entourage? No? Get on to it. The Vantage is the modern successful metro-sexual man's supercar and for under $300k, it really is a bargain.
Some others that have become favourites in the CarAdvice office. The Nissan GT-R, Audi S5, BMW M3, BMW 135i, BMW 335i, Fiat 500, Ford Mondeo XR5, Ford XR6 Turbo, FPV F6 310 Ute, HSV W427, Hyundai i30, Jaguar XF SV8, Lamborghini Gallardo Superleggera & Spyder, Range Rover Sport Supercharged, Lotus Exige S and the mighty Mitsubishi Lancer Evolution MR.
But let's pause for a second to discuss some of the cars which I remember for all the wrong reasons.
The Mahindra PikUp. I need a long pause here to just let that sink in! The Pikup, is arguably, the worst car on sale in Australia. You may at this point be wondering why I gave it three stars instead of one and the reason is price. It has nothing else going for it. The carpet came undone, the passenger seatbelt broke, thing began to fall apart, the glove box wouldn't close and it was sinfully ugly.
The TRD Aurion (oh yes, I am going there). Now here we had a car that most of us were eagerly awaiting. Toyota spent incredible amounts of money branding TRD, even right here on CarAdvice. Yet, when the final product arrived, we all ( Anthony excluded) wondered if they'd spent more on marketing than product development.
The TRD Aurion was nice on the inside, but a complete handful to drive. There is a very simple concept with front-wheel drives. First and foremost, they are always a compromise. You don't make a front-wheel-drive car by choice. You make it to save money. However this doesn't take away from its potential.
The formula is a short-wheel base mixed in a reasonably powered engine to produce a quick pocket-rocket. Such as the Mini Cooper S or the already mentioned 207 GTI. The TRD Aurion, is completely the opposite of that formula.
Long wheel base, front-wheel drive, over powered supercharged engine. The result? Disastrous handling. Initially there was some hope that Toyota would make the TRD Aurion all-wheel-drive, but the accountants got a sniff of that and it was quickly rejected.
Thankfully it seems Toyota has again learnt its lesson that if you want to make a sports car, make it properly. The TRD Hilux is simply self-explanatory.
The Saab 9-5 BioPower. The Saab 9-5 by itself is a car wthat had began showing its age about three years ago. So adding BioPower technology (the ability to run on any blend of petrol up to Ethanol85) to it wasn't going to solve the problem. The other problem of course was that it had no brakes.
So here was a car capable of running on 85% ethanol fuel, which is great in theory. Unfortunately, the fuel is not on sale anywhere useful. Saab handed me the car with 1/4 of a tank of E85 and that ran out pretty quickly. With E85 gone, the 9-5 gets through its standard E10 fuel tank faster than an American eating a Big Mac! A car that is suppose to help save the planet does anything but.
The new generation of cheap Koreans and Malaysian cars also come to mind. Although Proton has improved considerably over the past few years, the Persona is let down by its 82kW, 1.5-litre engine, which simply couldn't take Brisbane's hills.
The new generation of Holden's Korean imports, such as the Barina and Epica also failed to impress.
There is one car that none of us here at CarAdvice will ever forget. We remember her for all the right reasons. Here was a car that no matter how hard you tried, you couldn't compare to anything else. A masterpiece of automotive engineering that completely changed our entire understanding of what a car could be.
Ladies and Gentlemen, the car which changed our world is of course, the Bugatti Veyron. Our time in France was sacred as we got to spend two whole days with the most amazing piece of automotive engineering ever built.
The problem we faced from that moment onwards was one we somewhat anticipated. Nothing ever compares. Now when I sit in a car that can catapult me from 0-100km/h in around four seconds. I simply stare up into the sky dreaming of what 2.4 seconds felt like.
Between the lot of us, this year CarAdvice has driven about 300 cars. I would trade them all, for another week in the Bugatti Veyron.
Understandably the Veyron wins our vote for the best car we've driven, but what is your favourite car for 2008?
What's Your Favourite Car?