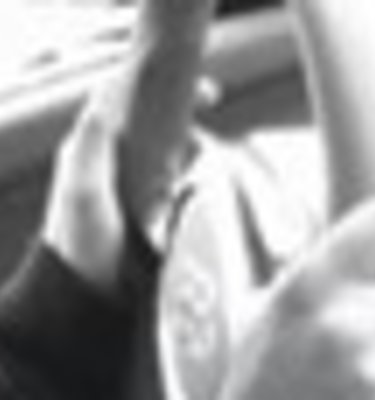 Mitsubishi Evolution X King Of The Mountain
Mitsubishi Evolution X King Of The Mountain - Mt Nebo & Mt Glorious
- Words by Alborz Fallah Photography by Tristan Schoonens

For those of you that have settled into the reality that Australia has no real driving roads, I am here to shatter your illusion.
In my small 'town' of Brisbane, exists what is arguably Australia's best driving road. Less than 30 minutes from the CBD, less than an hour from most suburbs. Here, you will find the entrance to Mount Nebo and a pathway onto Mt Glorious road, certainly Brisbane's two best driving roads.
They represent 59.3 kilometres of pure, pothole free, Volvo free, old-lady free, solid tarmac to unwind and enjoy. Winding bends, S bends, hair pin turns, whatever you ask for, it's all there.
I've been meaning to do a story on Mt Nebo and Mt Glorious for some time, but I'd been waiting for the right car. My own car, a 'slightly' modified Subaru tends to live up the mountain (its only real use apart from the track) and those that know me well, know that I know that mountain like the Stig knows the Top Gear track.
So when Mitsubishi handed me the keys to two Evolution Xs I knew the time was right for this story. You see, Mt Nebo is no fun in an everyday car, although I take nearly every car (minus the people movers and SUVs) that come through the CarAdvice Brisbane office up there for suspension and handling tests.
Once you've experienced the mountain in say a Lotus Exige S, nothing else feels as much fun, well, nothing except an Evo X.
The Queensland WRX and Evo clubs/forums tend to run bimonthly mountain runs during the week (to avoid traffic) and it only takes a matter of days to organise a quick drive with a few like-minded individuals.
So then, calls were made, people were informed and a few days later, three STIs, one Evo IX and yours truly, in a Mitsubishi Australia Evo X headed towards the gates to driving heaven.
Before we headed off, the Evo X was filled up, again, marking the fourth complete refuel in one week and a total of six refuels for both Evos in two weeks!
Initial reaction to the Evo X from fellow mountain runners was not exactly positive - "I hear it's a good 100kg heavier than the IX"; "The front looks great, but what's with the rear?"; "I thought they fixed the interior?" - it went on and on, but weight, looks and interior apart, the real test was to see if the Evo could cut it around the mountain.
The one thing you need to know about Mt Nebo Road and Mt Glorious Road is that if you want to push it hard, be prepared, be confident and learn and study the road.
The countless crosses and memorials on the roadside serve as a constant reminder that many individuals (admittedly mostly motorcycle riders) have died here over the years and thousands more have crashed.
Despite the rising road toll, the speed limit has always remained 80km/h (a wonder in today's age), so being pulled over by our men in blue (who do monitor the road frequently) is somewhat rare if the necessary precautions are taken (not that we endorse or recommend breaking any traffic laws).
The other golden rule, if you're not confident and there is a faster car behind you, pull over at one of the many spots available throughout the road. Allow the quicker car to pass, it will make both your lives easier!
As we headed up Mt Nebo I decided to take the lead, this allowed me to get to know the car and try to find its limits.
The initial run to the coffee shop at the top of Mt Nebo was done at about half pace to make sure the car is all there and had no unexpected surprises. From the coffee shop begins what I like to call, Stage II, better known as Mt Glorious Road.
You begin with a very small stretch of 50km/h school zone before the mountain begins to drop and corners begin to take marvellous shapes.
From here you can be forgiven for thinking you're in a special rally stage, the road is simply superb. If you've ever wanted a road to test your brakes and your driving skill, there is no better place than here.
Corner after corner the endless sheer madness of it all set in. If you're game, the experience of driving through Mt Glorious road can be very rewarding. There are countless sudden left and right turns that require heavy braking and correct approach angles, understeering straight into the guard rails at speed is very common (as evident by the weekly damage) so learn the road before pushing hard.
Best to hit the mountain during the week as chances of running into other cars is rather rare.
Now, the reason I decided to write this story. The Mitsubishi. You see there are some cars that are made for such roads and there are some cars that wish they were made for these roads.
The Ford Focus XR5 is a car that wishes it was made for mountain driving. The Mazda3 MPS is another car that although it has a strong reputation and has performed well across the motoring world, is simply not made for this road (trust me, I've tried it). The list of wannabe mountain runners is endless and there is no shortage of Mazda3 and Lancer front bumpers all over the mountain.
There are so few cars that have actually made their way up this glorious road with grace and maintained their dignity throughout the near 60 kilometre drive.
The Subaru Impreza WRX STI, Peugeot 207 GTI (great car), Volvo C30 T5, Lotus Elise/Exige, Audi RS4, BMW M3, Porsche 911 Turbo ... but let's stop there as the list is getting expensive and most sport cars over $150,000 will do a good job.
Under $80,000, the options for enthusiastic mountain driving are simple. Evo X, BMW 135i, Audi S3, Impreza WRX STI, Golf R32 and Nissan's 350Z. While the R32 recently won CarAdvice's praise as the best overall small sports sedan for under $80,000, the Evo X is a whole league in front when it comes to grip, composure and extreme limits.
What the R32 and S3 lack around corners the Evolution X has plenty. What the 135i lacks in out-of-corner acceleration, the Evo X provides in buckets. As for the 350Z, unless you intend to install the APS twin-turbo kit to make up ground in the straights, keeping up with an Evo X is simply not possible.
Perhaps its closest contender is Mitsubishi's traditional nemesis, the STI, but even that fails to inspire the confidence that the Evolution exudes.
Many (including my own colleagues here at CarAdvice) have stated that the Evo IX is sharper and more controllable than the Evo X. Not true! What the Evo X has over the Evo IX isn't better cornering or grip, or faster acceleration (they are mostly the same). It's simply a better overall package, and it ought to be, as it's more expensive.
I drove both the Evo X MR SST and the manual and although I am one to usually pick a manual, the SST gearbox is extremely competent for enthusiastic driving. Engage Super Sport and say hello to unbelievably quick gearshifts, and an unbelievably quick way to empty your fuel tank. The German made SST gearbox is Mitsubishi's answer to Volkswagen's DSG, and in my opinion, a better result as well.
I am not going to explain the SST gearbox here in detail, that's been done countless times in our other Evo X reviews, but if you're one of those buyers that look down on automatics, then get this straight, the SST isn't a traditional automatic, it's a robotised manual gearbox and one that can change gears faster than physically possible in a manual gearbox.
The Evo X is similar to the new Nissan GT-R in many ways. Although the GT-R is inherently the better car (twice the price too), they both share that "when-will-it-lose-grip?" feel. Push, push and push harder and harder and the Evo X will keep going and going with endless grip around the tightest bends.
It becomes a game of chicken between man and machine.
Who will give in first? Who's limits will be reached? You give it more and it wants more, you give it some more hoping the car will beg you to stop but it simply stares back at you asking "is that it?". It becomes an unhealthy obsession to find the absolute limit.
Once you do find the limit, however, it's an interesting story. In most AWD turbos, grip is endless, but when it's gone, it's well and truly gone and you enter a four-wheel drift. Fortunately the Evo X has more gadgets than the international space-station and regaining control from a four-wheel traction loss situation is seamless and somewhat automatic, even if one wheel is off the ground.
What is obvious, however, is that no other car bar the Lotus range and luxury sport cars from Europe can provide such absolute cornering perfection and steering response.
Most drivers today will have a hard time finding the limits on an Evo X, and it's no wonder then that our men in blue are beginning to get their own Evos.
Never have I felt so planted and confident in a car around Mt Glorious. Brembos all around mean you can get at least two whole runs in before brake fade takes place (when it does, do pull over!).
Once you've left the tight bends and downhill descent, you will hit the semi-rainforest terrain with quick switchback turns and fantastic S bends. Beware, this is a danger zone and the simplest loss of traction will mean a side-on introduction to a 100 year-old tree.
As you boost your way out of the twisty bends around Mt Glorious you come to about 10km of relatively straight roads with great swooping corners, great for cooling down the brakes. The end of this epic journey is the intersection to Wivenhoe Summerset road. Here is where you do a legal U turn and do it all over again, this time heading up the mountain.
If you live in or around Brisbane, you must experience this road even if it's at 30km/h.
Interested? My ten tips before you embark on your drive:
Check your tyres and tyre pressure. Dropping the pressure down a few psi can give you a bit more grip around the tight corners.
Check your fluids the morning you're heading off, the car will be under extreme pressure and having no oil or coolant can result in over-heating issues.
Check your brakes, if they don't feel right, get them replaced before you head off.
If you experience brake fade, don't keep going, pull over. Most accidents occur due to brake fade and inability to slow down before tight corners.
Take it slow if you've never been up there, it's quite challenging. I recommend you go alone the first time so you can drive at your own pace.
If you're driving anything but an All-Wheel-Drive, take it very slow the first few times.
I don't recommend this drive for big family cars.
Pull over to let faster cars pass. Don't try and keep up or race others, this is a recipe for disaster.
Don't annoy the men in blue, they will make you pay for it.
If you're driving a Toyota TRD Aurion, make sure you've said your goodbyes and completed your will kit before heading off!
Most importantly and I can't emphasis this enough - stick to the speed limit. Take it very slow if you don't know the road. It's one thing to drive quickly around bends, it's another to be an idiot and have an accident. Learn the difference between the two and it will save your life or that of someone else.
Mitsubishi Evolution X King Of The Mountain