Suzuki has confirmed it will stop selling cars in the United States and has placed its passenger vehicle unit into Chapter 11 bankruptcy.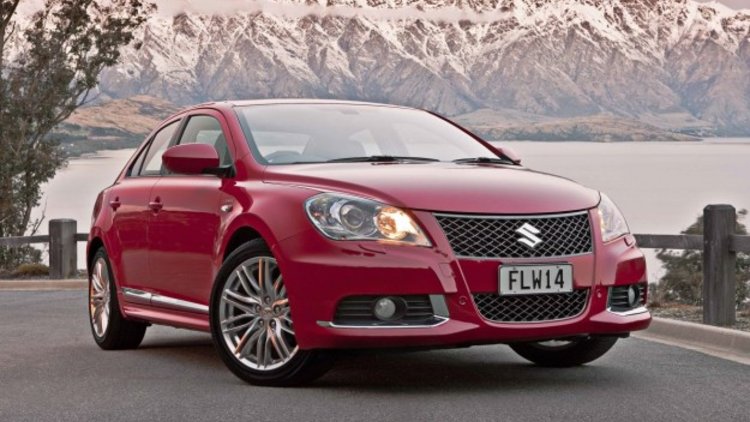 Suzuki marketed seven model lines in the US including the well-respected Kizashi, but did not offer the Swift, which is popular in Australia and a number of Southeast Asian countries.
The US was always going to be a tough market for Suzuki, which operates almost exclusively in the small car segment.
American Suzuki Motor Corporation (ASMC) is the sole distributor of Suzuki vehicles in the US and filed for Chapter 11 bankruptcy after racking up debts of $346 million.
Suzuki cited low sales volume, a limited model line-up and unfavourable foreign exchange rates as reasons for its withdrawal from the US market.
Also mentioned was the high costs associated with maintaining an automotive distribution system in the US, as well as disproportionately high expenses in meeting strict state and federal regulatory requirements unique to the American market.
While ASMC will refocus its US operations and commitment on its Motorcycle/ATV and Marine divisions, the company will also work with its current US automotive dealer network with the transition from new car sales to exclusively parts and service organisations. This is likely to see the wind up of some dealerships in some cases.
Suzuki has also said that it will honour all warranties and buyback agreements that are currently in place with financial groups.
The situation in the US will have no impact on Suzuki Australia's operations or any other Suzuki automotive business throughout the global Suzuki network according to Suzuki Australia general manager Tony Devers.
"The USA has never been a priority for the Suzuki Motor Corporation, even to the extent that Swift was not sold there," Devers said.
"Suzuki's focus has always been ASEAN countries; that suits our model range better. New factories in Thailand and expanding production in India, where we have around 45 per cent market share, have seen sales grow by up to 85 per cent over the past months.
"The mid-term growth for Australia is to continue through new products in segments that we do not currently participate in."
Suzuki pulls out of US car market