The Škoda Fabia Super 2000 is going to have a competition premiere at the upcoming Rally Monte Carlo (21-24 January, 2009) as part of the Intercontinental Rally Challenge series (IRC).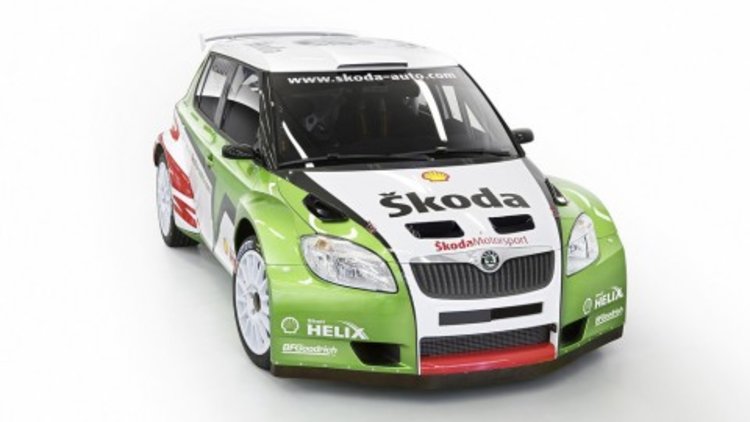 The Škoda Motorsport factory team will have two crews in action, Czechs Jan Kopecký with Petr Starý (co-driver) and Juho Hänninen with Mikko Markkula, both from Finland.
"We are proud to be continuing the tradition of over a hundred years of motorsport under the winged-arrow emblem. We want to use the car in selected competitions, primarily in the IRC series, and we strongly believe that the new vehicle is absolutely competitive," said Škoda Auto BOD Member for Technological Development Dr. Eckhard Scholz, "We and our importers are also going to look for opportunities of using the Fabia Super 2000 on national level in the respective countries and are planning to start selling the vehicle to private teams as well, as well as perform further development work and tests of this race car".
The Super Fabia weighs in at 1,200kg and features a 2.0-litre all aluminium DOHC 16 valve engine running an X-Trac all wheel drive system with a six speed sequential gearbox and three mechanical differentials.
Explaining the reasons for selecting the said drivers, Head of Škoda Motorsport Michal Hrabánek said, "Although they are still young, both Jan and Juho are very good drivers and have enough experience too. With the new car and the team around, we believe they will continue growing and that we will represent the Škoda brand in rally competitions really successfully".
We look forward to following the team's progress through out the year.
Škoda to premiere factory team at Monte Carlo