The legendary Silverstone (UK) racetrack will next year host the largest MINI fan event ever to celebrate the brand's 50th birthday.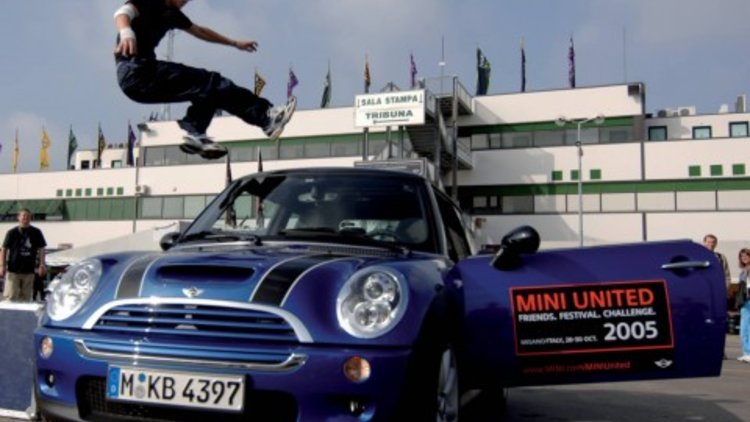 Following previous events Misano in Italy and Zandvoort in the Netherlands, MINI will return to the land of its birth to celebrate the third MINI United Festival from 22-24 May 2009.
MINI lovers, most of whom will be travelling in their own cars from countries all over the world, can look forward to the unique mixture of an exciting show programme, motorsport action and a music festival.
In addition to music show acts, stunt shows, go-karting, lounge areas and DJs, the MINI community will also be able to experience a huge exhibition which will take MINI fans through the whole history of the brand.
The MINI CHALLENGE will also be part of the festival again, moving into its third and fourth heat in front of an international audience.
Also the Mini Seven Racing Club will increase the excitement on the course by organizing a race with 50 classic Mini race cars.
In addition, it will be possible for people to drive a few laps on the racetrack, either alone or with a MINI CHALLENGE driver.
For further information please click here.
MINI set to celebrate 50 years