In recent times the only sports car firm to make a successful transition into the mainstream market has been Pagani, although a new entrant has now arrived - and it means business.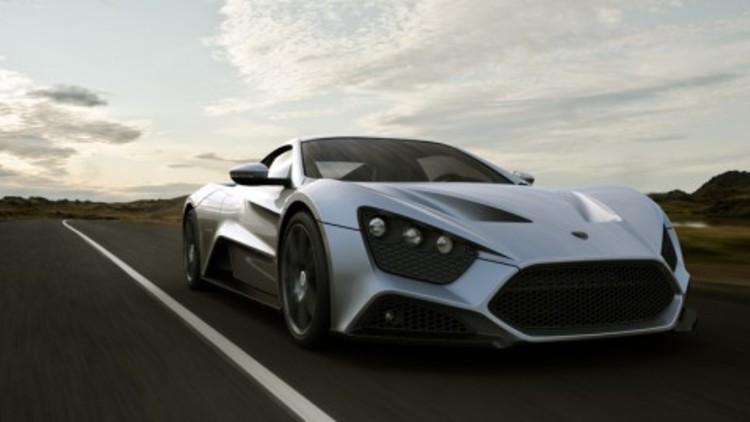 Danish-company Zenvo Automotive has today unveiled its new hypercar which ticks all the boxes to make a great supercar.
The Zenvo ST1 boasts a mid-mounted twin-charged 7.0-litre V8 engine - that is, both a turbocharger and a supercharger forcing air into the combustion chambers.
Power output is a Veyron-topping 1104bhp or 823kW with a simply staggering 1430Nm on tap, while extensive use of carbon-fibre keeps the overall weight to below 1400kg.
Claimed performance figures see the ST1 cover zero to 100km/h in just 3.0 seconds flat and on to a top speed of 375km/h, joining the ranks of Zonda and Koenigsegg.
At the front, the 19-inch wheels are shod in 255/35 Michelin performance rubber, which is staggered to 20-inch wheels with 335/30 rubber at the rear to transmit all that power to the ground.
The Zenvo ST1 demands attention with its radical design sure to turn heads, although with only 15 planned for production it is unlikely we will ever come across one in the wild.
Equal attention has been paid to the interior, boasting considerable luxury appointments such as keyless entry, satellite navigation, power telescoping steering wheel and power-adjustable Alcantara and leather sports seats as standard equipment.
[gallery=401]
2009 Zenvo Automotive ST1 with 1104bhp