The highly anticipated Ford Focus RS super hatch has made its production model debut with a series of new official images and details.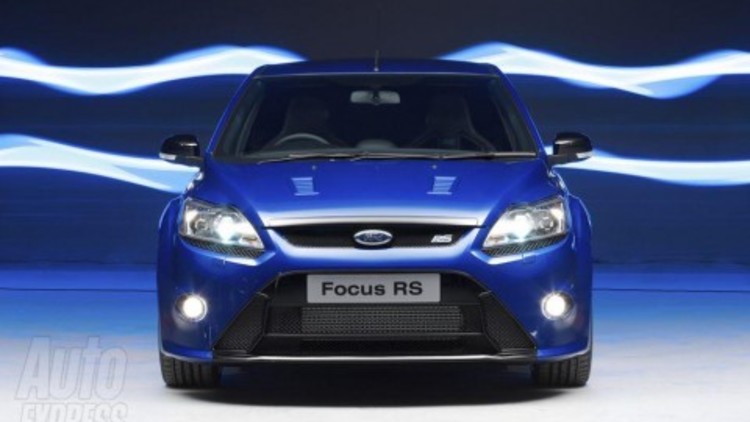 First showcased in concept form at the British Motor Show earlier this year, overwhelming positive public response has meant the showroom-bound version is true to form.
Finished in Performance Blue as a tribute to the original Escort RS Cosworth and original Focus RS Mk1, the mechanicals also remain identical to earlier reports.
The 2.5-litre turbocharged five-cylinder engine churns out more than 220kW, which is transferred to the asphalt via a unique Automatic Torque Biasing limited-slip differential developed by British engineering specialist Quaife.
This system works in conjunction with Ford's new RevoKnuckle suspension setup to dull the side effects of such a high-powered front-wheel drive sports car.
Performance from zero to 100km/h is anticipated to be below 6 seconds with a theoretical top speed of more than 257km/h - simply astounding for a front-wheel drive hacth.
Its aesthetics are simply awe-inspiring, its rally-inspired front and rear diffusers plus oversized rear wing blend seamlessly with original RS trademarks to create a menacing appearance for the pinnacle of hot hatches.
Completing the look are 19-inch multispoke wheels which draw their influence from rally, of course, shod in low-profile performance rubber while the interior boasts Recaro bucket seats with body-coloured accents, carbon fibre trim and aluminium highlights.
The new Ford Focus RS is expected to cost less than AUD$56,000 in the UK, keeping it roughly on par with the WRX STi and Mitsubishi Lancer Evolution X.
Source: AutoExpress
Production 2009 Ford Focus RS revealed