The current United States Federal government has reacted positively to a plan by the soon-to-be in power Democrats for a US$15-billion (A$22.4-billion) bail-out package for the 'Big Three' US car firms.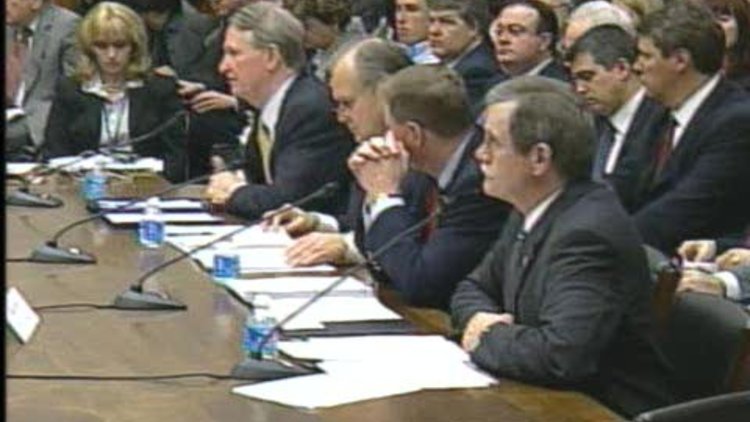 Sources inside the Bush administration have said that although it's a step in the right direction, the current structure does not provide enough assurance to tax payers that only financially viable companies would get longer-term government help.
The US Government will take a non-voting stake in the three companies as part of the plan, it will also appoint a "Car Tsar" (Tsar being the Russian word for King) to oversee the money and restructuring plan, which will review each company every 45 days.
In recent weeks all three companies have pleaded with the US government that without financial help they risked collapse. The original proposal was to secure at least US$25bn (A$37.3bn) between the three of them, but congress can only justify US$15bn so far.
Political analysts say there is still unease about the plan as conditions on the car makers are not strict enough.
"I believe that viability means that all aspects of the companies need to be re-examined to make sure that they can survive in the long term. These are important companies, but on the other hand, we just don't want to put good money after bad," President Bush said in an interview with ABC News America.
In an unprecedented move and one that perhaps is more expected from Japanese car makers some 20 years ago, GM has began a serious advertising campaigns admitting that it had "disappointed" American consumers by letting "our quality fall below industry standards and our designs became lackluster".
Will the billion dollar package put the American car industry back on the right track or is it simply delaying the inevitable?
US 'Big Three' to secure US$15bn (A$22.4bn)