Mercedes-Benz is giving its slow-selling R-Class MPV another go, with a heavily disguised prototype snapped in the US.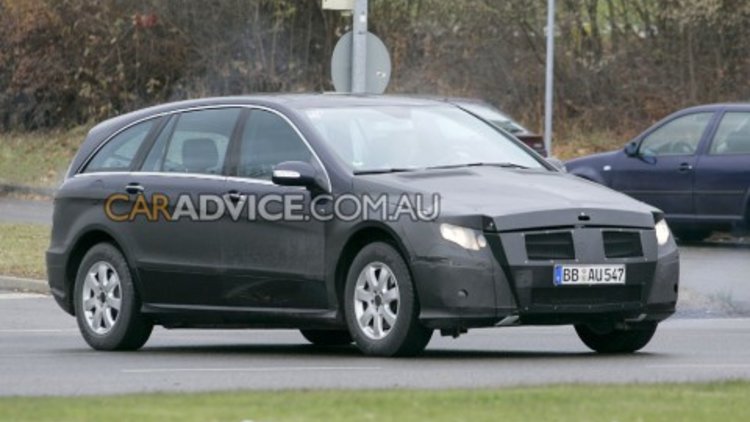 Current speculation suggests the extent of its styling changes are intended to make it appear more like its current B-Class people mover sibling.
Ambitiously classified as an SUV Tourer, the R-Class has always been a rather awkward addition to the Mercedes line-up - a car for the sake of competition.
Not exactly what you could call an affordable family car, the R-Class is aimed at a market which barely exists - with the current generation starting from $80,385.
2009 Mercedes-Benz R-Class facelift spied