The Jeep Grand Cherokee SRT8 has been launched in Australia with a starting price of $76,000.
The performance-oriented large SUV enters the market with essentially no direct competition as the US-based manufacturer struggles to meet exceptionally high consumer demand for the standard model as a result of low production volumes.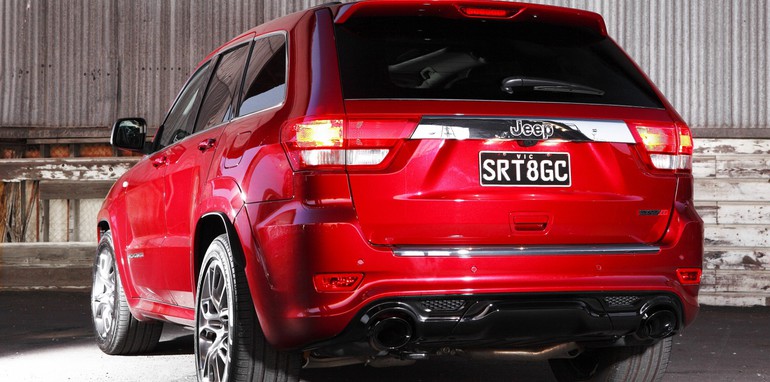 With only 250 Jeep Grand Cherokee SRT8 vehicles coming to Australia in 2012, every single one has already been accounted for, with local Jeep dealers having taken deposits from customers expecting the price to be around $90,000.
Powered by a 6.4-litre Hemi V8, the Grand Cherokee SRT8 puts out a very respectable 344kW of power and a massive 624Nm of torque. Coupled to a five-speed automatic transmission (Jeep says a six-speed would have trouble handling the torque), the SRT8 catapults from 0-100km/h in just under five seconds and goes on to hit a top speed of 257km/h.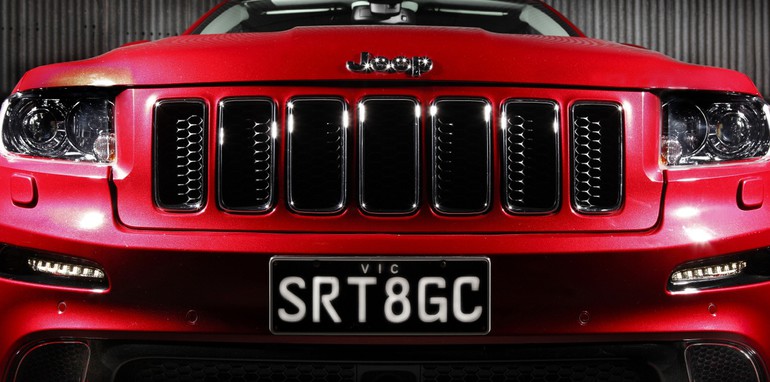 Compared with the previous Grand Cherokee SRT8, the new model has 10 per cent more power and torque but uses 13 per cent less fuel (14.1 litres per 100km). Torsional rigidity has been improved by 146 per cent, while the front and rear ride heights have been lowered by 25mm and 30m respectively.
Globally, Jeep produces just 4000 Grand Cherokee SRT8s per year, with many markets battling for supply. The intentionally low-volume production is done to create exclusivity for SRT owners worldwide. Australia takes the great majority of right-hand drive production and according to Fiat Chrysler Australia managing director Clyde Campbell, he would likely be able to sell 1000 Grand Cherokee SRT8s per year if supply allowed.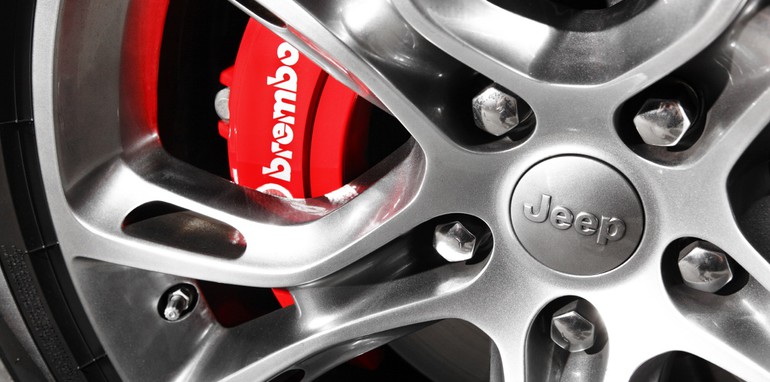 Speaking with the media at the vehicle's launch in Melbourne yesterday, Campbell said the issue with this car is not demand, but supply.
"We anticipated launching this car a lot sooner, [but] it's been a rave hit everywhere in the world," Campbell said.
"I want 1000 a year, I don't think I'll get it."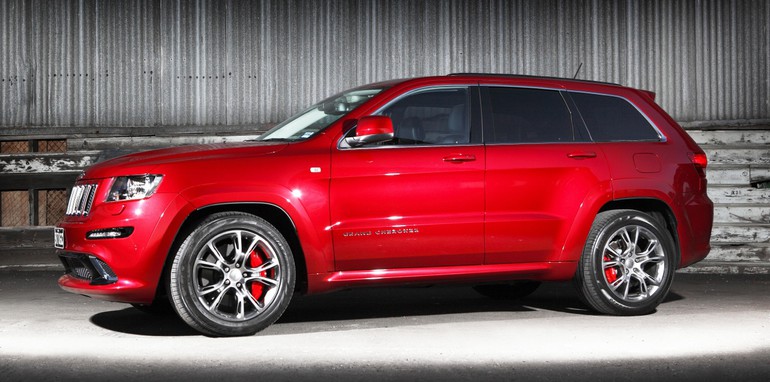 Asked why the price has been set at $76,000 when the market was likely to accept paying significantly more, given the low volume and the high demand, Campbell argued that Jeep is growing its brand in Australia and doesn't want to rip customers off.
"We have a different model. Our model is to grow these brands and be a volume player and to offer value for money to the customers. Extreme value for money. I could gouge and take more, I could do that, and that's a discussion we certainly had but we think there's a genuine appetite for performance cars in this country. We think this pricing puts it in a realm of a whole category of people who can [now] afford it."
Any orders placed as of today would not arrive until 2013 and volume for next year is expected to remain lower than supply. Campbell says that despite the high demand and low supply, he has resisted in raising the price.
"The accountants tell me I am wrong, the customers tell me I am right," he said.
The Grand Cherokee SRT8 boasts similar performance figures as the $177,900 Mercedes-Benz ML63 AMG and $183,200 BMW X5 M, but with a sticker price more than $100,000 below its German rivals. Campbell and his team are adamant that the car will go on sale unchallenged, given the lack of competition for a performance SUV in this price bracket.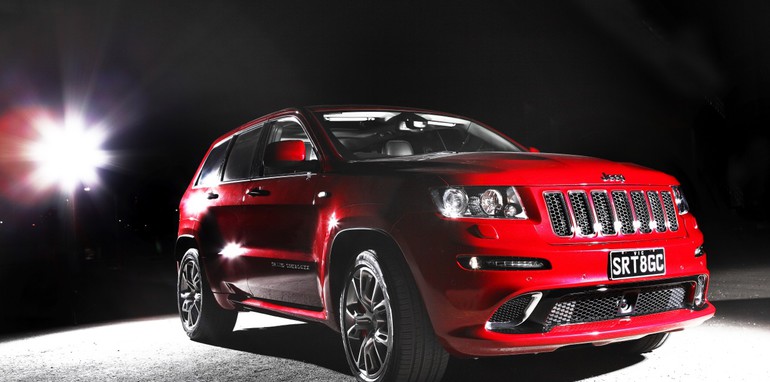 For the $76,000 asking price, some of the highlights include:
Five driver-selectable dynamic modes, including 'Track'
Fuel saving Multi-Displacement System (MDS)
Active valve exhaust system
Cooled and heated sport bucket seats at the front (wrapped in nappa leather and suede) and heated rear seats
Use of real carbonfibre inside the cabin
Heated steering wheel with mounted paddle shifters
Brembo six-piston front and four-piston rear performance brakes
20-inch forged aluminium wheels wrapped in P295/45ZR20 Pirelli Scorpion Verde tyres
A new LED multi-function daytime running lamp system
$3900 for sunroof and 19-speaker 825-watt Harman Kardon audio system
Read: Jeep Grand Cherokee SRT8 Review.