Toyota Australia has today announced that it will increase new-vehicle prices across its entire fleet starting next year due to adverse currency movements.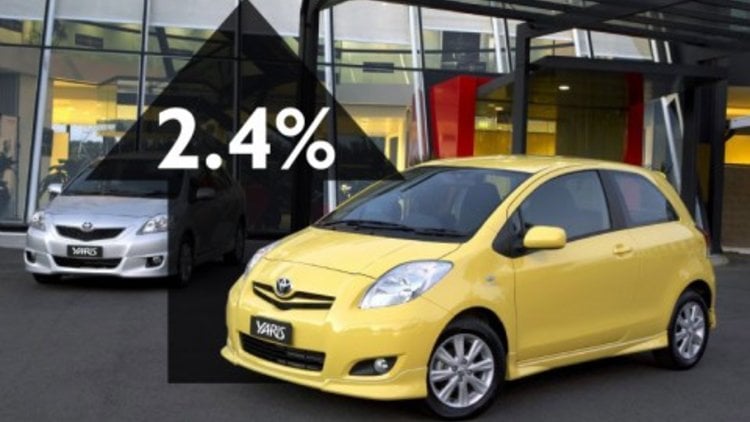 The recommended retail price of all vehicles in the Toyota line-up will rise by an average of 2.4 percent, depending on the model and grade.
Toyota's smallest car, the Yaris, will rise by up to $800 while the top-selling Corolla will carry a premium of around $750.
Models on the opposite side of the price scale will receive the largest price hike, up $2000 for the Prado and $3,773 for the top-of-the-line LandCruiser Sahara petrol model.
However, supporting Toyota's claim that this price rise is a result of the weakening Australian dollar, the locally produced Camry and V6 Aurion models will not be affected.
"In the past year, there have also been steep increases in the prices of raw materials, such as steel. In the light of all these pressures, we believe the increase of 2.4 per cent from the start of the new year is extremely modest."
Although locally built models won't come away unscathed in 2009, with the metallic paint option rising by $25 to $400 - compared to a $50 increase on imported models.
| | |
| --- | --- |
| MODEL | PRICE INCREASES |
| Yaris | Up to $800 |
| Corolla | Up to $750 |
| Prius | Nil |
| Camry | Nil |
| Aurion | Nil |
| RAV4 | $500 |
| Kluger | $1,051 to $1,500 |
| Prado | $592 to $2,000 |
| LC200 | $2,662 to $3,773 |
| Avensis | $1,000 |
| Tarago | $616 to $1,750 (from 9 February) |
| LC70 | $1,100 to $1,500 |
| HiLux 4x2 | Up to $750 |
| HiLux 4x4 | Up to $1,700 |
| HiAce commuter | $2000 |
| HiAce van | $700 to $1,000 |
| Coaster bus | $2,500 |
Toyota prices set to rise for 2009