Last year CarAdvice drove the Mahindra Pik-Up and ever since then every car has been compared to the Indian made Ute. In fact, the Pik-Up set the very bottom of the scale in terms of build quality for any car we've ever driven. So here is the, uh... good news, there is a new variant!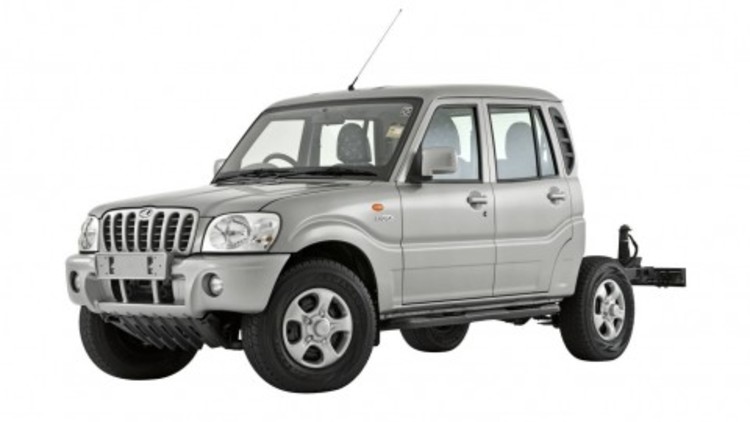 Mahindra Automotive Australia, which is a joint venture between Mahindra and Mahindra India and TMI Pacific, has today announced a new new cab/chassis variant for it's one model range. The company says the cab/chassis was developed by Indian auto giant Mahindra & Mahindra specifically for the local market.
"Australian drivers use their utes in such varied ways that we needed to make the personalisation of the vehicle as easy as possible for our end user. Mahindra Pik-Up customers will be able to purchase the basic cab chassis model at a very competitive price and be able to fit them out with tipper trays, canopies, trade specific trays with tool boxes complete with secure drawers, which ever shape they require their workhorse to be." Claire Tynan, CEO, MAA said,
One of the reasons we didn't think the Mahindra was all bad was because of its price. You can find yourself in the Pik-up with an entry level Single Cab 4x2 model offered at just $19,990. That comes with a towing capacity of 2.5 tonne and a one tonne + payload.
In order to make the deal more attractive the company is also offering free alloy wheels on all Dual Cabs with stylised tub-backs.
Additional changes also include a new 'Java Brown' colour, longer seatbelts (extended by 350 mm), slotted brake-discs for better braking, and a revised air-conditioning system.
Mahindra Pik-Up Price
Mahindra Pik-Up 2.5 CRDe Turbo Diesel Single Cab 4 x 2 Cab/Chassis $ 19,990 (RRP Inc GST)
Mahindra Pik-Up 2.5 CRDe Turbo Diesel Single Cab 4 x 2 $ 21,990 (RRP Inc GST)
Mahindra Pik-Up 2.5 CRDe Turbo Diesel Double Cab 4 x 2 Cab/Chassis $ 23,990 (RRP Inc GST)
Mahindra Pik-Up 2.5 CRDe Turbo Diesel Double Cab 4 x 2 $ 25,990 (RRP Inc GST)
Mahindra Pik-Up 2.5 CRDe Turbo Diesel Single Cab 4 x 4 Cab/Chassis $ 22,990 (RRP Inc GST)
Mahindra Pik-Up 2.5 CRDe Turbo Diesel Single Cab 4 x 4 $ 24,990 (RRP Inc GST)
Mahindra Pik-Up 2.5 CRDe Turbo Diesel Double Cab 4 x 4 Cab/Chassis $ 27,990 (RRP Inc GST)
Mahindra Pik-Up 2.5 CRDe Turbo Diesel Double Cab 4 x 4 $ 29,990 (RRP Inc GST)
2009 Mahindra Pik-Up cab/chassis