Audi has officially unveiled the GT3 race version of its R8 supercar at the Essen Auto Show in Germany.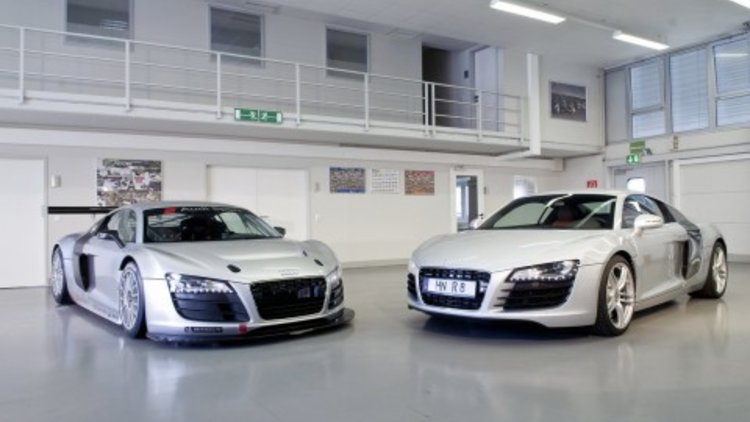 The Audi R8 LMS is the first car from the brand developed specifically for private customer motorsport use, with up to eight cars competing in different European race series during the 2009 season.
This will include the 24-hour race at the Nürburgring, for which Audi Sport plans to develop an endurance version of the R8 LMS.
It is powered by a mid-mounted V10 engine developing over 375kW, mated to a six-speed sequential sports gearbox.
Unlike its road-going sibling, power is transferred to the asphalt through the rear wheels, with GT3 regulations prohibiting the use of all-wheel drive.
The Audi R8 LMS will be available from Autumn 2009 at a proposed cost of around AUD$513,300 - a figure which should see the customer programme become self-financing in the medium term.
Audi debuts R8 LMS at Essen Auto Show