Porsche is slowly making its way up the food-chain for its next-generation 911 range, spied here testing the new 911 GT3 RS in the French mountains alongside the current model.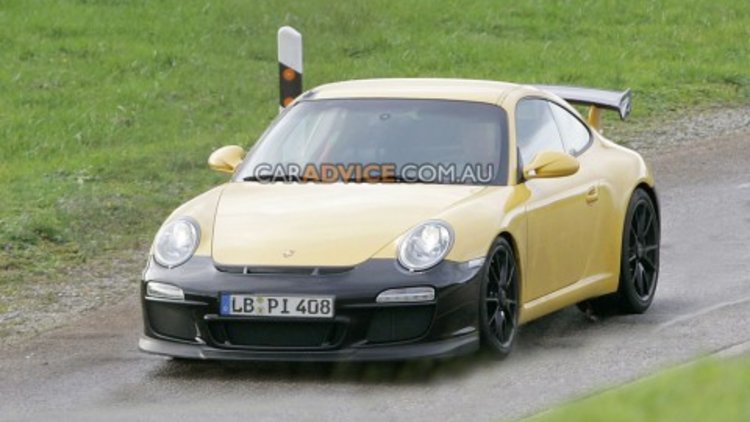 The 2009 facelift has already been introduced on the Coupe, Cabrio, Targa and most recently Turbo models in the 911 range, seemingly with the GT3 RS being the next to make its official debut.
The facelifted GT3 RS will keep its trademark features such as the "GT3 RS" side stickers, matching coloured wheels and side mirrors, racing stripe, rear wing endplates and roll cage.
From these spy shots we can also see that the new GT3 RS has gained the red seat belts which are becoming an increasingly familiar feature of the range.
Mechanically, the facelifted model is expected to be identical to its predecessor, sharing the same 305kW 3.6-litre naturally-aspirated flat-six engine.
With only subtle aerodynamic modification, the GT3 RS is expected to maintain its current top-speed of 311km/h and a zero to 100km/h time of around 4 seconds.
2009 Porsche 911 GT3 RS spied