Love it or hate it, the all-new 2009 Nissan Cube has arrived. Characterised by its non-traditional design, Cube offers excellent space utilisation thanks to a wider track and longer wheelbase that pushes the wheels as far in to each corner as was practicable.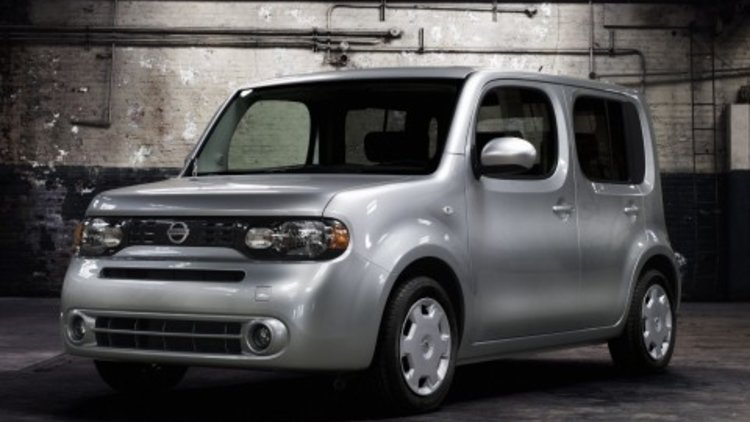 Along with its stance, the exterior appearance of Cube has been freshened up with wider headlamps and grille, shorter tail section, bar-type taillights and reduced crease lines to simplify styling character.
"The designers, engineers and planners' effort and passion in creating the next generation Cube was unheard of – perhaps only exceeded in recent memory by that of the Nissan GT-R development team," explains Pierre Loing, Nissan's European Vice President for Product Planning. "They were constantly drawing, cartooning, adding thoughts and ideas, which is how the image of the bulldog emerged and evolved. This was not a traditional development process."
To further improve visibility, the A-pillars are positioned outward and more upright while the front door windows use a 'photo-frame' design to, you guessed it, frame the face of those in the front seats.
The asymmetrical warp around side and rear window is also aimed at improving visibility by eliminating the blind spot seen when changing lanes or reverse parking.
"This 'geometric circle shape in the square' rear window is Cube's signature," said Loing. "Though there are D-pillars on both sides of the Cube, the visual effect of the narrower passenger-side pillar is quite remarkable in the overall appearance, a look aided by the asymmetrical back door."
Cube features a refrigerator door styled rear opening, which makes it possible to open or close it even if parked tight against other cars in parallel parking spaces or when backed in against a wall or other obstacle.
Inside the Cube an inspired, open cabin promotes a curved theme, the feature of which is Cube's iconic 'water drop' decor which can be seen in the cup holders, climate control panel, and most especially, the head lining. This design cue is said to be inspired by 'the calming way that ripples move outward from a drop in water'.
The comfortable Cube seating includes individual driver's and passenger seats, along with a 'lounge sofa' style sliding rear bench seat which can be adjusted to three positions and is positioned higher than the front seats, theatre style, enhancing rear passenger comfort and visibility.
Other interior features include the 'floating pod' instrument panel with asymmetrical light blue and white gauges, said to represent the white moon and the blue earth, which are designed to make it easier to distinguish between the speedometer and the tachometer.
For better personalisation, Cube features what Nissan call 'Magic Rubber Bands'. These colourful rubber straps (red, yellow, orange or silver) slip into cutouts on the door armrests to secure items such as maps, name tags, photos, towels or small stuffed animals.
Cube will be offered with both 1.5-litre diesel and 1.6-litre petrol powertrains, though "not as yet" for us down under.