Porsche has unveiled its next generation Boxster and Cayman models at the Los Angeles Auto Show today.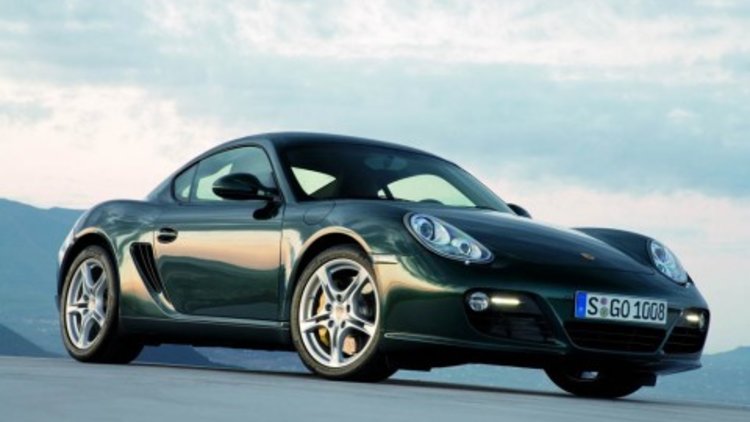 Showcasing the same level of evolutionary design we have come to expect from Porsche in recent years, the biggest changes come from improvements to the drivetrain of each model.
Porsche Boxster
The entry level Boxster now boasts a 2.9-litre flat-six engine which develops 188kW while fuel efficiency has dropped to just 9.1-litres per 100kms - a 10 percent improvement over the previous 2.7-litre unit.
With the new standard six speed manual transmission, the Boxster accelerates from zero to 100km/h in just 5.9 seconds.
A new 228kW 3.4-litre direct-injected has found its way into the Boxster S model which delivers smoother engine response and improved fuel economy of just 9.4-litres per 100kms.
When mated to the optional double-clutch PDK transmission with Launch Control, the Boxster S covers zero to 100km/h in just 5.0 seconds.
The new Porsche Doppelkupplungsgetriebe (PDK) is available as an option for both the Boxster and Boxster S, and provides significantly improved fuel economy and performance figures.
The new models are distinguishable from the outside through their newly-designed nose and tail - featuring halogen headlights inspired by the Carrera GT while the tapered tail lights utilise LED technology.
The Boxster and Boxster S feature the latest generation Porsche Stability Management (PSM) now offering two new functions: Brake Pre-Loading and Brake Assist.
When the driver suddenly lifts off the throttle, such as in an emergency situation or on the race track, the Brake Pre-Loading system shifts the brake pads slightly toward the discs for immediate effect if the brake pedal is engaged.
The new models in the Boxster range are also available with a new option of a limited-slip differential on the rear axle, providing a substantially higher level of performance on winding roads.
Inside, the optional Porsche Communication Management (PCM) 3.0 adopts the role as the central control unit for all audio, communication and navigation features.
Porsche Cayman
The Cayman range receives the same engine line-up as the Boxster - albeit with more power, with the entry level model developing 195kW from its 2.9-litre unit.
The Cayman S uses the same 3.4-litre unit also with direct-injection technology, delivering 235kW without any fuel penalty over the engine in the Boxster.
Performance has improved for both models, with the Cayman S in particular reaching 100km/h in just 4.9 seconds from a standing start.
Boasting similar exterior upgrades as the Boxster, the Cayman is also available with a Lights Package featuring bi-xenon headlights, dynamic cornering lights and LED day-time driving lights.
In line with the Boxster range, the new Cayman also offers the latest generation Porsche Stability Management (PSM) and optional Porsche Communication Management (PCM) 3.0 entertainment system.
2009 Porsche Boxster and Cayman unveiled