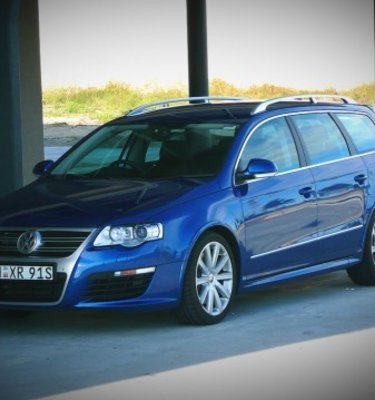 2008 Volkswagen R36 - a true daily driver
Current Pricing Not Available
2008 Volkswagen Passat R36


How does Volkswagen's quickest car stack up to family life?
Power, braking, space, drivetrain, RNS510, handling
Ride and damping
CarAdvice Rating: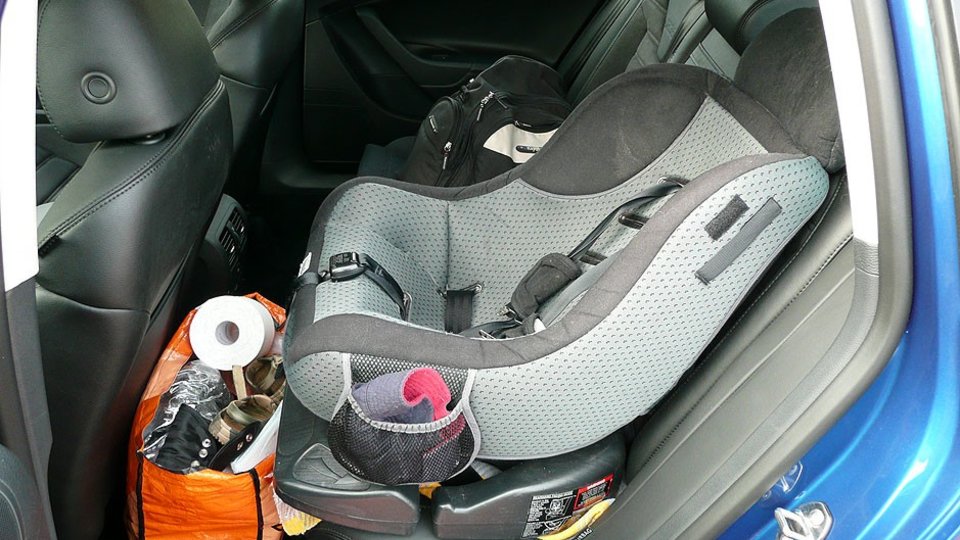 When we're handed a press car, it's presented to us washed and vacuumed, with tyres blacked, and wheels gleaming. As much as we can, we try and keep it like that for the duration of the week it's in our care.
However, chuck a two-year-old, a five-year-old, a wife and a mate in the car, and things can change quite quickly. Not only is there lolly wrappers, packets of chips and other sundry items strewn about the place, but there's also the extra fuel usage from extra weight (no, not the wife - in case she asks) and the strain on the air-conditioning with five bodies in the car.

Having tested almost all makes and variants of twin-clutch set-ups, the R36's DSG is up there with the best. The software upgrades that come with a few years on the market have proved their worth, with this DSG easily eclipsing the original Passat V6's transmission for both shift quality, and response times.
Couple it with a Haldex all-wheel-drive system which acts invisibly, and the drivetrain is a winner. That in itself does not a good car make. What we were after was a comfortable, well sorted car with enough mod-cons to keep everyone happy. As far as comfort goes, the R36 is a double edged sword.
Even the back seats are comfortable, and although a touch firmer, don't make you feel like you're sitting on them, rather than in them - something a few other VeeDubs suffer from. A problem comes when you start driving, not from the seats, mind you, but from the suspension.
It also heaves over large undulations, or if coming off large speed bumps. Maybe a change of shockers would fix the issue. Really, it's the only hassle with the car, and as far as comfort goes, it's the weakest link. The rest of the car is damn near perfect.
Psst! Don't tell VW, but we reckon there's more room in the R36 (yes, in the entire car) than the R50. Unless you're going off road, stick with the Passat.
The beautiful thing is being automatic, the DSG upshifts according to throttle position. Therefore, if you're gentle on the throttle, it'll shift up earlier. The V6 also makes enough torque to not labour, so your fuel usage is never compromised.
What more can you ask for? For me, as a family man, not much really. Now, excuse me while I duck off to see the bank manager ...
CarAdvice Overall Rating:
How does it Drive:
How does it Look:
How does it Go:
Specifications:
• Engine: 3597cc DOHC V6 (24 valve)
• Power: 220kW @ 6600rpm
• Torque: 350Nm @ 2400 – 5300rpm
• Transmission: Six-speed, dual-clutch DSG
• Brakes: four-wheel disc with ABS, EBA & EBD
• Driven Wheels: All
• 0-100km/h: 5.6 seconds
• Top Speed: 250km/h (electronically limited)
• Fuel Type: 98RON Unleaded
• Fuel Tank Capacity: 70 litres
• Fuel Consumption: 10.7 litres per 100km (Combined)
• CO2 Emissions: 254 grams per 100km
• EuroNCAP Rating: Five star
• Safety: ESP with TCS, front, side & curtain airbags
• Service Interval: 12 month/15,000kms
• Spare Wheel: Full size alloy
• Turning Circle: 11.4 metres
• Towing Capacity: 2200kg (Braked)
• Warranty: 3 years/100,000kms