Not to be out done by its newest rivals Nissan, this week Porsche has officially opened its Driving Experience Centre adjacent to the famous Silverstone Grand Prix circuit in Northamptonshire.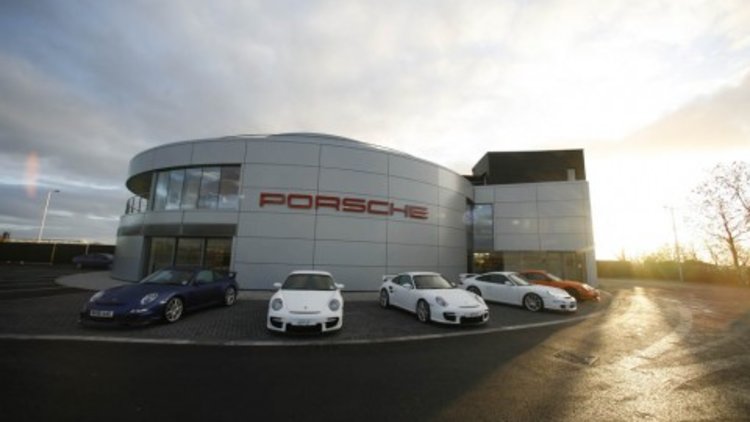 The new centre is open to every customer of a new Porsche in the UK and Ireland where they can receive expert tuition and some entertaining wheel time.
A graduated program slowly guides owners through the cornerstones of driving, providing them with a sound knowledge of basic car control, defensive driving and advanced driving techniques.
The centre has been built on a 10.2 hectare plot which formally hosted a special stage of the Rally of Great Britain World Rally between 1998 and 1999.
With a total length of 3.1km, the track has been designed to allow it be split into four separate areas that can be used independently of each other or connected together to form a longer handling circuit.
These four separate areas each host their own unique driving challenges, some inherited from the difficulty of the terrain, and others intentionally introduced to simulate worse-case driving scenarios.
"We have based our Driving Experience Centre at Silverstone for the good practical reasons you would expect; location, access, facilities and international reputation,"
The 'Kick Plate' is a 75 metre long, remote-controlled moveable metal plate which is triggered as a car travels overhead, generating the effect of a loss of rear wheel traction.
The 'Ice Hill' simulates a sheet of ice across the course by flushing the area with computer controlled water jets, allowing customers to explore general car control as well as understanding the specific handling characteristics of a car.
The 'Low Friction Handling Circuit' is a ribbon of specially formulated tarmac and polished limestone, creating an ideal environment where oversteer slides can be provoked, corrected and held - in other words, a whole lot of fun.
Finally, an off-road circuit has been specially built for the Porsche Cayenne and includes steep hillclimbs and descents, deep water and rough terrain.
Porsche Driving Experience Centre opens