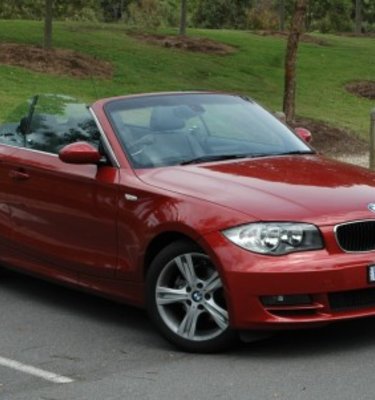 2008 BMW 125i Convertible Review
Current Pricing Not Available
2008 BMW 125i Convertible Review & Road Test


Sexy, Powerful, Classy and Affordable!

Model Tested:

2008 BMW 125i Convertible 6-speed Auto - $66,721
Looks, performance, handling, practicality, price, iDrive
Options list, not the 135i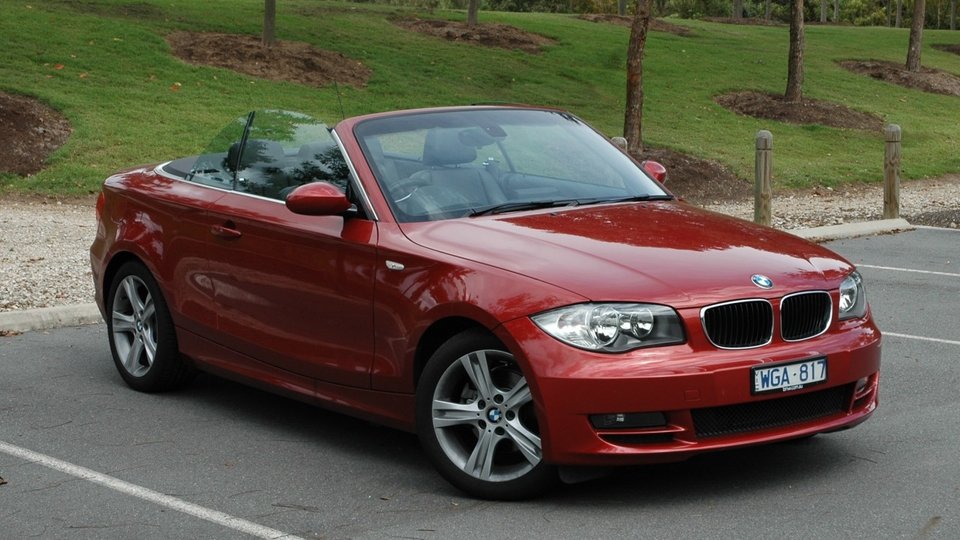 CarAdvice Rating:
- Words by Alborz Fallah - Photography by Tristan Schoonens

There is a whole world out there that many are completely unaware of. You see, if you're actually reading this, you probably already know a car is not simply a tool to get from A-to-B, it's a statement of individuality, it's a statement of passion.
The car that you drive day to day defines you, you spend countless hours in it and it gives others a basic first-impression of who you are. These days when image can be the difference between success and failure, the car has become the ultimate tool for self-expression.
Of course, this brings us to the ultimate question and the reason any of us here at CarAdvice have a job. Which car should you buy that can give you the best of both worlds, practicality and presence? Of course some of us want a little more than just presence, sure it's fun to have a good-looking car, but what's the point if you can't take the roof off?

There are a fair number of convertibles on the market today, much more than at any other time. You can start with the Peugeot 207CC, there is the European offerings from Ford and Holden and you have the likes of the Volkswagen EOS and the Volvo C70. Then, of course, you have the serious Germans, such as BMW. The model range begins with the BMW 1-series convertible and goes all the way to the glorious (and topless) M6.

The test car was a gorgeous 125i optioned with BMW's six-speed automatic transmission with racing style gearshift paddles mounted on the steering wheel. But let's stop here for a second.

The Volkswagen EOS has long been my favourite reasonably priced convertible, it's simply a brilliant car, but there is one annoying feeling that always pops up in the back of my head. Where is that power going, to the front of course?

However, it's not just about straight line speed, it's about driving dynamics, handling and character. Perhaps the only other convertible within a reasonably similar price range that can compare to the 1-series' handling finesse, is the Mazda MX-5, but as I am sure you realise, these two cars are worlds apart.
Let's just ignore the numbers for now, because I want to tell you what it feels like to 'own' a 125i. First there are the looks. From the front the 1-series looks like a more aggressive version of its bigger brother, the rear is a matter of taste. Like most cars I review, I leave judgement to my panel of 'experts' a selection of four females aged between 21 and 45 years and four men aged between 22 and 51 years. The vote for looks; well it was six to two in favour of the 1-series.

Take one for a drive around some twisty roads, with the roof off of course, and you'll soon start to fall in love.

Some look at BMW as a brand too technical for its own good, many fail to realise that Germans have soul too. BMW prides itself on making every one of its cars sporty. If that weren't true it would have long ago gone for a front-wheel drive layout to save cost. So before you start wondering why you shouldn't go for the Audi or VW instead, think about that for a minute.

I would usually not bother to mention the safety as it's top notch from brands such as BMW but to put your mind at ease, the 1-series has received five-star rating in European crash tests. The range comes standard with six airbags - two dual stage front airbags, two side airbags and two head airbags - plus a whole heap of other safety features.

If you want to reinvigorate your soul at a low price, but one that gives you entry into an exclusive club, then a 1-series BMW convertible should be at the top of your shopping list.

CarAdvice Overall Rating:
How does it Drive:
How does it Look:
How does it Go: