With the world in financial turmoil, General Motors is one the companies hit the hardest. Company CEO Rick Wagoner told Automotive News that his company's financial distress is so dire that it may not survive the period before President-elect Barack Obama takes office in January.
New car sales in the U.S. have slumped to just 11 million units per year, down from 15 million, this has resulted in the old general posting its fifth straight quarterly loss.
In the third quarter of this year GM used $6.9 billion in cash to remain in business. This has brought the company's cash reserves down to just 16.2 billion. GM needs to maintain at least $11-14 billion in cash reserves at all times.
Speaking about his company's financial issues, Mr Wagoner said "This is an issue that needs to be addressed urgently," stating that it's best to "overshoot, not undershoot" with assistance for the auto industry.
In order to sweeten and hasten the deal GM will offer the U.S. government preferred stock, set limits on executive compensation and focus more on the introduction of fuel-efficient vehicles.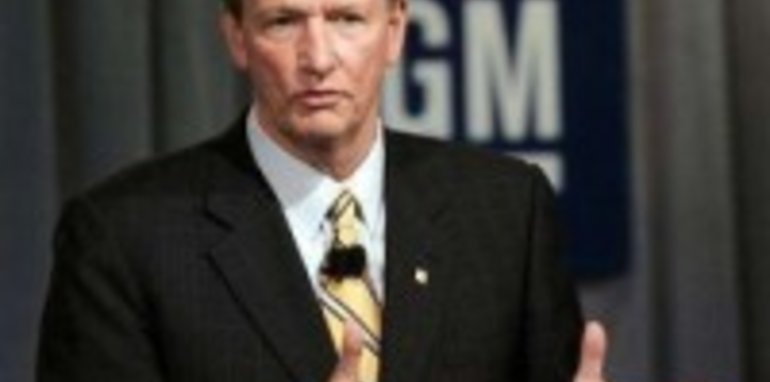 Asked if he will make way for new leadership Mr Wagoner said "I don't think it'd be a very smart move, I think our job is to make sure we have the best management team to run GM. It's not clear to me what purpose would be served."
The GM boss believes that even with help from Washington his company needs "significantly more restructuring" if new car sales don't improve. GM is hoping annual sales rise up to around 15 million in a few years.
We have to wonder if Carlos Ghosn would be interested in taking up a job at GM?