Ferrari has now officially announced what many had already anticipated, after unveiling a topless version of the thoroughbred Scuderia.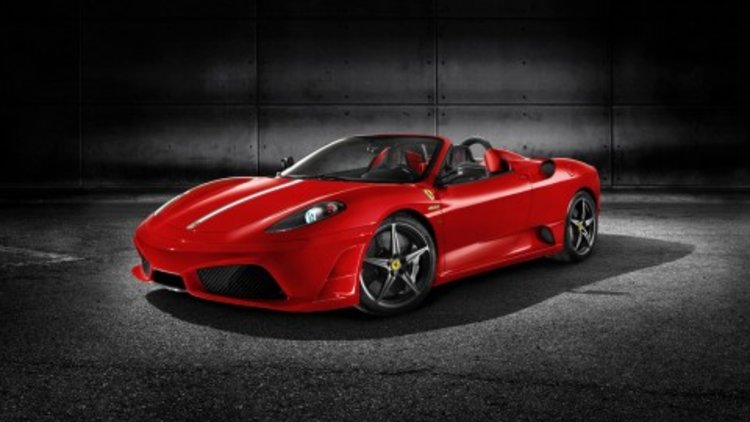 To celebrate the marquee's 16th F1 Constructor's title, the aptly named Scuderia Spider 16M is the fastest open-top Ferrari around the Fiorano circuit ever built.
With just 499 unique examples set for production, the Scuderia Spider 16M represents the perfect balance of pedigree and performance.
The Scuderia Spider 16M will be available in to new signature colour schemes, the standard version is black with grey trim, while a tricolour livery is also available as part of the Carrozzeria Scaglietti Personalisation Programme.
The new supercar also boasts special plaques on the rear grille and inside above the air vents, commemorating Ferrari's 16th Constructor's World title.
Now that the lid has been lifted on the Scuderia, the topless version integrates a roll-bar with carbon-fibre outer shell.
A specific new generation audio system has also been purposely developed for this model, which can be combined with the removable customised Ferrari iPod Touch 16 GB with central dock just in front of the dashboard.
While inherently heavier than its coupe sibling, the Spider 16M is still 80kg lighter than the standard F430 Spider, weighing in at 1,340kg.
The 4.3-litre V8-engine churns out 375.4kW at 8,500rpm and 470Nm, resulting in a power-to-weight ratio of 2.6kg/hp.
Mated to a six-speed F1 gearbox, the sprint from 0 to 100km/h takes just 3.7 seconds and on to a top speed of 315km/h.
Pricing has not yet been announced, although it is almost certainly a case of if you have to ask.
[gallery=391]
Ferrari Scuderia Spider 16M officially unveiled