The Jaguar XFR-S has been spied in the final stages of prototype testing in Germany as the British luxury marque prepares its assault on the high-performance premium sedan market.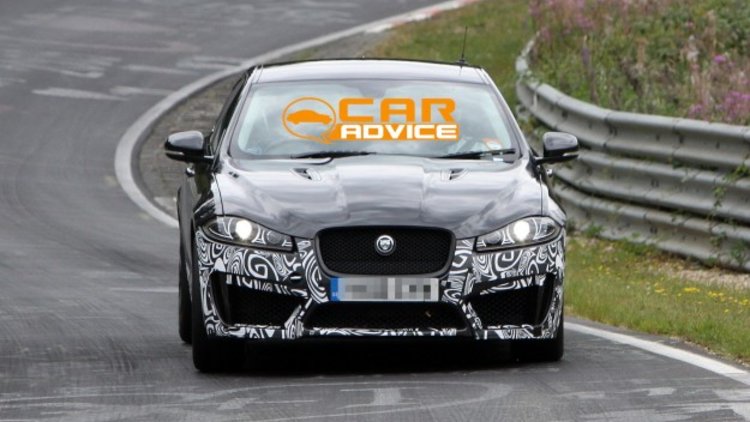 Seen here undergoing high-speed testing at the Nurburgring, the black cat looks like a stealth weapon as it prowls around in secret in the backyard of the BMW M5, Mercedes-Benz E63 AMG and the upcoming Audi RS6.
The Jaguar XFR-S is tipped to inherit the 404kW/680Nm 5.0-litre supercharged V8 engine from the $340,000 Jaguar XKR-S, putting it on par with the 386kW/700Nm E63 AMG and the 412kW/680Nm M5.
The XFR-S sedan should come close to the 4.4-second 0-100km/h ability of the XKR-S coupe, making it around half a second quicker than the 375kW/625Nm XFR and not far off the pace of the German powerhouses in their current form.
The Jaguar XFR-S is differentiated from XFR by its more aggressive front bumper with large air intakes, black grille, bonnet vents, beefier side skirts, black alloys, more prominent rear diffuser and a small rear spoiler.
The XFR-S will also benefit from uprated suspension and brake packages to manage the enhanced performance, as well as some sports-themed interior upgrades.
Jaguar is yet to reveal any official details of the XFR-S, although with the prototype appearing close to production form, an announcement is expected in the not-too-distant future.
Like its rivals, the Jaguar XFR-S is likely to carry a price tag somewhere in the region of $225,000 to $250,000 if it makes its way to Australia.