In the ongoing pursuit of total safety for passengers and pedestrians alike, Euro NCAP has today raised the benchmark for its ratings system by announcing changes to its assessment criteria.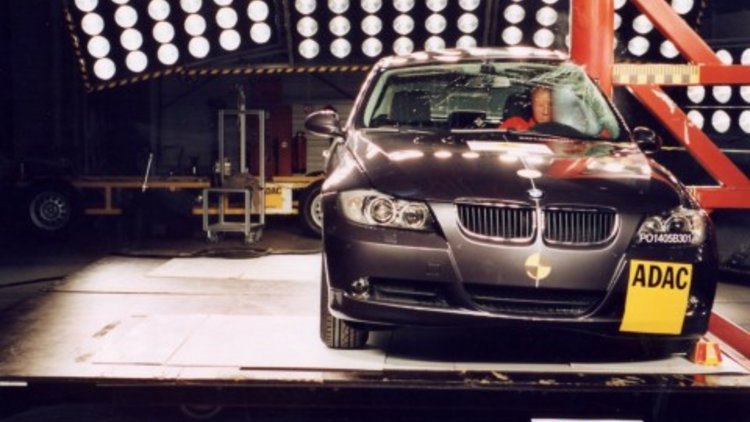 From 2009, new vehicles will undergo a much tougher and more comprehensive assessment, also revealing that a five star award would no longer be possible without electronic stability control as standard - a requirement pioneered by the local ANCAP crash safety assessment system in Januray 2008.
Euro NCAP's new scheme will introduce a new overall 5-star vehicle safety rating replacing the current star ratings in use since 1997, aimed at providing the simplest and clearest advice to the consumer about the overall safety performance of their vehicle.
"Euro NCAP needs to continually evolve with innovation and ensure that consumers can be confident that the rating remains updated and a true reflection of the safety performance of their vehicles." Dr Michiel Van Ratingen, Secretary-General of Euro NCAP said.
An overall rating will now be accumulated from performance across four areas of assessment: Adult Occupant, Child Occupant, Pedestrian Protection and a new area, Safety Assist.
The new Safety Assist criteria will allow Euro NCAP to consider driver assistance systems and active safety technologies, which play an increasingly important role in accident avoidance and injury mitigation.
Consumers interested in a particular area of assessment such as adult or child protection will still be able to compare these individual scores by visiting Euro NCAP's website.
The organisation has also begun testings seats of vehicles crash tested in 2008 to gauge their performance in rear impact and whiplash protection, which will automatically be included as part of Euro NCAP's first area of assessment Adult Occupant Protection.
The first results for vehicles tested under the new rating system will be released in February 2009.
New Euro NCAP system tough on safety