CarAdvice is now available as a monthly on-line magazine aimed at supplementing the site.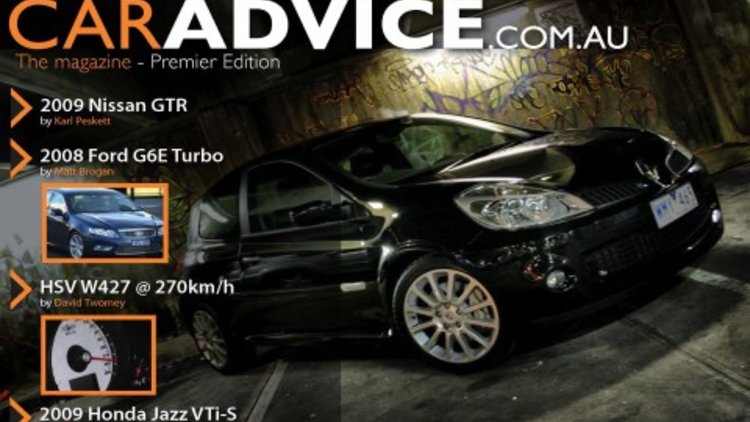 CarAdvice.com.au - The magazine, highlights some of the best reviews and news from the previous month, as well as a sneak peak at the month ahead, all in an impressive, high quality PDF. Best of all, it's printable and absolutely free!
In this our premiere edition, we cover Nissan's new hero car, the GTR as well as Ford's stunning new G6E Turbo. Honda makes an appearance with the all-new Jazz, as does HSV's 427 Supercar and Aston Martin's 4.7-litre V8 Vantage - to name but a few.
The first issue of the magazine can be found here, you can also subscribe (free of charge) for a copy of all future issues by clicking here.
CarAdvice The Magazine:
CarAdvice - The Magazine - available now