In August we saw the first pictures of the "C197" testing in the States, now we have even more pictures of what will surely be Mercedes answer to the growing number of German supercars.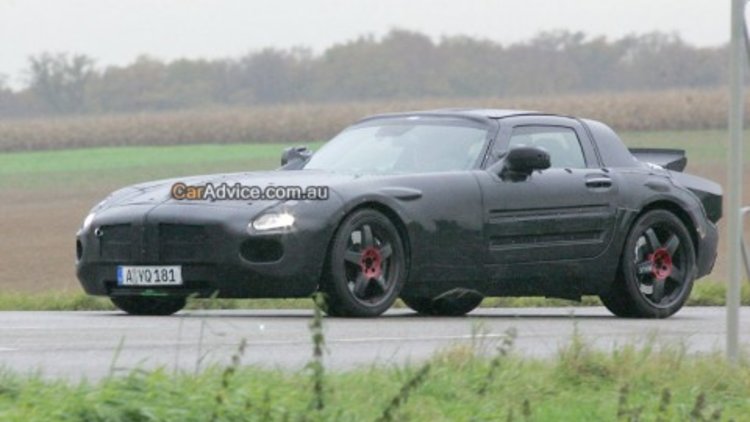 The "Mercedes Gullwing" has often been referred to as the SLC, but we're expecting the production version to have a new name and quite possibly sit under the AMG brand. Although nothing is official and Mercedes are yet to confirm any details, a bright silver paddle shifter has been spotted by our spy directly behind the steering wheel suggesting this will only be available as a automated-manual.
Six, seven or maybe even 8 gears might be in order. We can see a strip of LED, daytime running lights along the bottom of the headlight clusters. There also seem to be additional LEDs in the top section of the headlight cluster.
Another details that pops out are the large cross-drilled, slotted rotors. Those large rotors will be stopping a set of Pirelli tires. We're also pretty sure a large Mercedes star will be dead centre on the grill much like it appeared on the 300 SL.
The Gullwing is expected to be introduced at the 2010 Geneva Motor Show, with a limited run of sales for a period of two years. Production numbers will likely be around 6000 units a year and should carry a price tag of several hundred thousand dollars. We're hearing horsepower estimates in the 550-650 range, with power expected to come from a forced-induction V8, or maybe even a V10.
2010 Mercedes SLC Gullwing Spy Photos