ADVERTORIAL
GET CAR DEALERS BIDDING FOR YOUR BUSINESS
Buying a new car is a significant purchase which takes both time and energy  – yet all too often you don't have either, and you can't be sure you are getting the very best price.  Even if you do have endless passion about cars, spending your weekends haggling with car dealers isn't everybody's idea of a good time.
An innovation has hit the Australian market which takes the footwork out of shopping for a new car and ensures you get the very best deal.  BetterDeal.com.au is a clever online reverse auction service through which you notify hundreds of car dealers of your preferred car purchase and they bid for your business by offering you the best deal.
The Australian market has never before had a reverse auction system in which car dealers compete for your business by offering up the best price.  This smart idea takes the time and hassle out of shopping around to get the best price because it's all done online, in just one day. And the dealers do the hard work on your behalf.
It couldn't be more simple, just find your car and the options you want.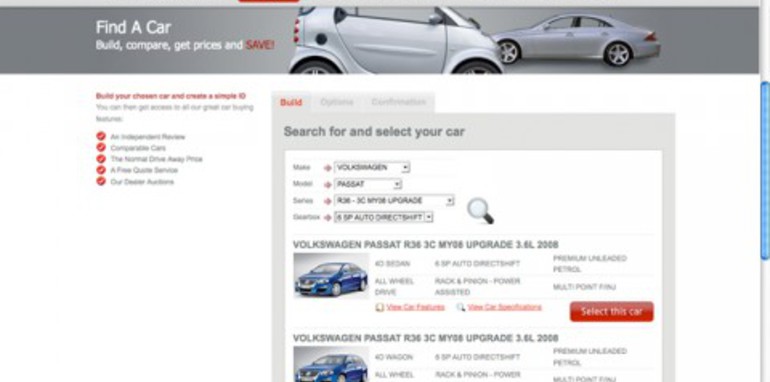 Tell them about any deals you have already achieved, and let the bidding begin!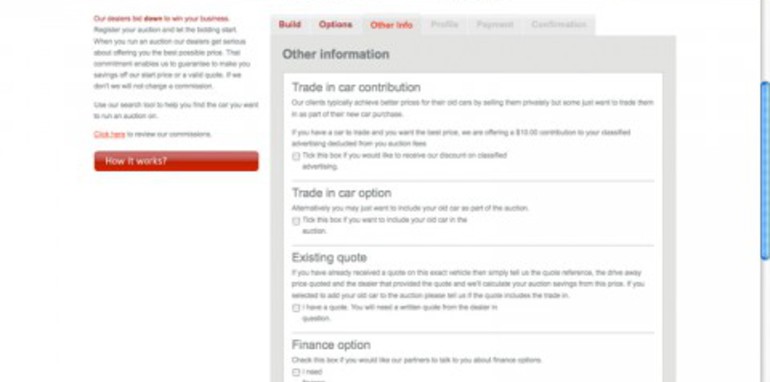 With over 350 registered dealers ready to bid in their reverse auctions BetterDeal are positive they can get you a better price.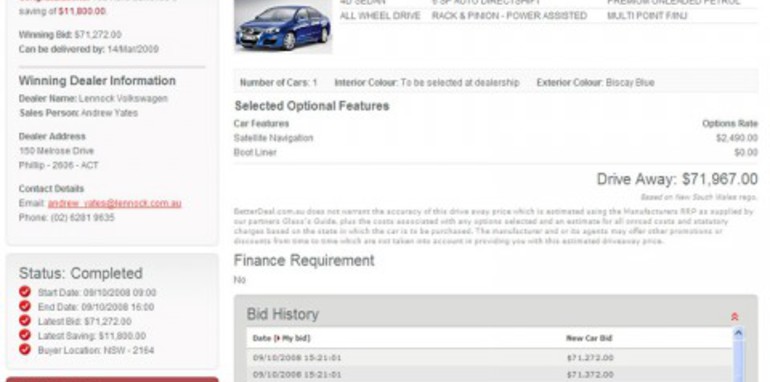 Visit them at www.betterdeal.com.au and follow their simple steps to getting a better deal on your new car.
ADVERTORIAL