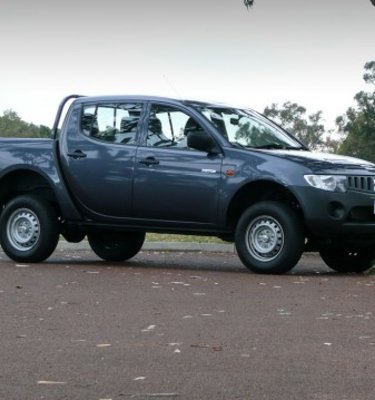 2008 Mitsubishi Triton 4x2 Review
Current Pricing Not Available
2008 Mitsubishi Triton 4x2 Review & Road Test
Model Tested:
2008 Mitsubishi Triton Dual Cab 2.5-litre 4x2 - $ 28,990 (RRP)
Options:
Automatic transmission - $2000
Metallic Paint - $350
Spacious, Comfortable, Practical, Fuel consumption
Coarse Engine, Suspension too stiff, Plasticky interior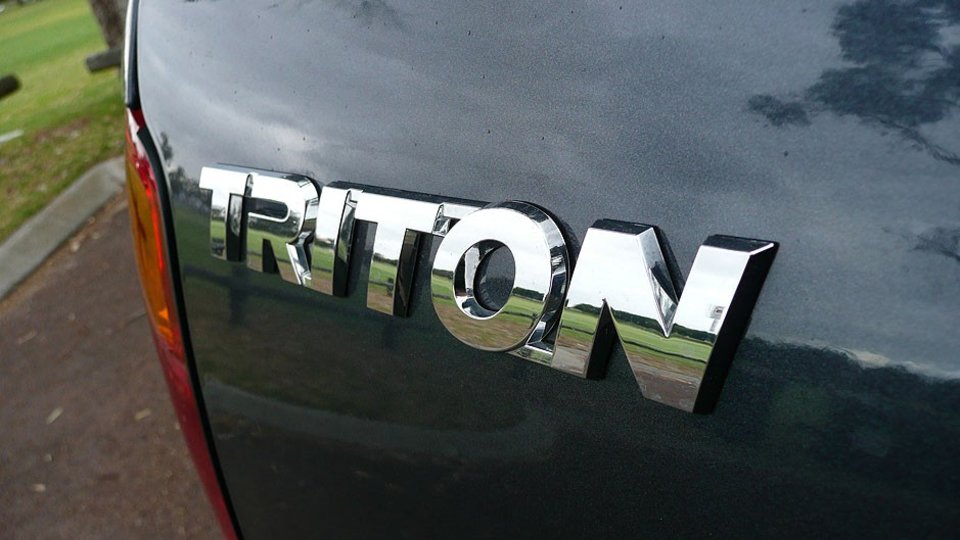 CarAdvice Rating: (3.5/5)
- Photography and words by Karl Peskett
Thing is, while there's more plastic inside than a Fisher Price factory, it doesn't feel too cheaply done. Sure, look closer, and you'll see the way it's been put together - the fake screws around the gear-lever, the fluted grain of the dash, the visible seat bolts - but the colouring and mixture of textures means it hides a lot of the cheap'n'nasty look.
The distance of the floor to the seat squab is simply not enough. As a result, you end up sitting with your knees around your ears, not a great look. However if it's kids you're throwing in the back, you'll be fine.
The ride, then, isn't exactly smooth. It's almost truck-like in its handling, too, with plenty of roll, and bounce. Remember, though, that this is a workhorse, not a sports utility. It would be nice to have more direct steering however.
The automatic that we tested also held its own, with very smooth shifts, and no flaring, or clunking. It's still a four-speed, but it wafts on the diesel torque, and the ratios are fairly evenly spaced, meaning it doesn't suffer too much from big drops in power every time it shifts up a gear.
Considering you get Mitsubishi's 5/10 warranty, as a tradies truck the 4x2 is value for money. If you're on a budget, and you don't want a Proton Jumbuck, at $28,990, with nearly a one-tonne payload, the Triton represents good buying.
CarAdvice Overall Rating: (3.5/5)
How does it Drive:
How does it Look:
How does it Go:
Specifications:

Engine: 2477cc, four-cylinder,
Power: 100kW @ 3800rpm
Torque: 314Nm @ 2000rpm
Induction: Turbocharged, intercooled, common-rail diesel
Transmission: Four-speed automatic
Top Speed: N/A
0-100km/h: 13.4 seconds
0-400m: Not tested
Fuel Consumption: 9.1-litres/100km (Combined)
Fuel Tank Capacity: 75 litres
Fuel Type: Diesel
ANCAP rating: NA
Airbags: Front
Safety: ABS, EBD
Spare wheel: Full size steel (mounted under tray)
Tow capacity: 2500kg (braked)

Turning Circle: 11.8m
Warranty: 5-year/10-year (drivetrain)
Weight: 1817kg
Wheels: 16-inch steel