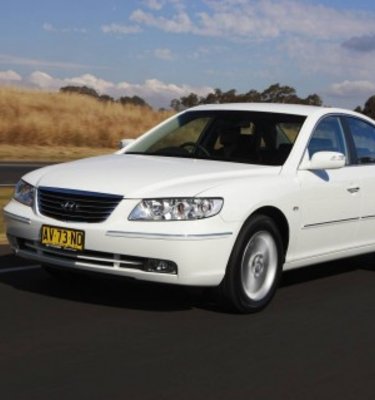 2009 Hyundai Grandeur Review
Current Pricing Not Available
With a $3000 price drop, revised specification and the option of a diesel engine Hyundai has just made its luxury orientated Grandeur and lot more appealing to drivers wanting a big car.

The 2009 model Grandeur, still based on the Sonata platform, has received minor revisions to the styling and trim both inside and out but the really significant changes are a below $40,000 base price for the V6 petrol engine car and the introduction of a new 2.2-litre CRDi turbo-diesel, first seen in the Hyundai Santa Fe SUV.

Hyundai is certainly hoping the price drop will help it shift the Grandeur at a better rate than has been the case to date.
Having opened sales in 2006 with 541 leaving dealers, by last year this figure was back to 267 and up to September this year just 90 Grandeurs had been sold.
The problem is that any large car is a hard prospect to shift in the current economic climate, and that's even harder when you are a company that has made a name by selling small cars cheaply.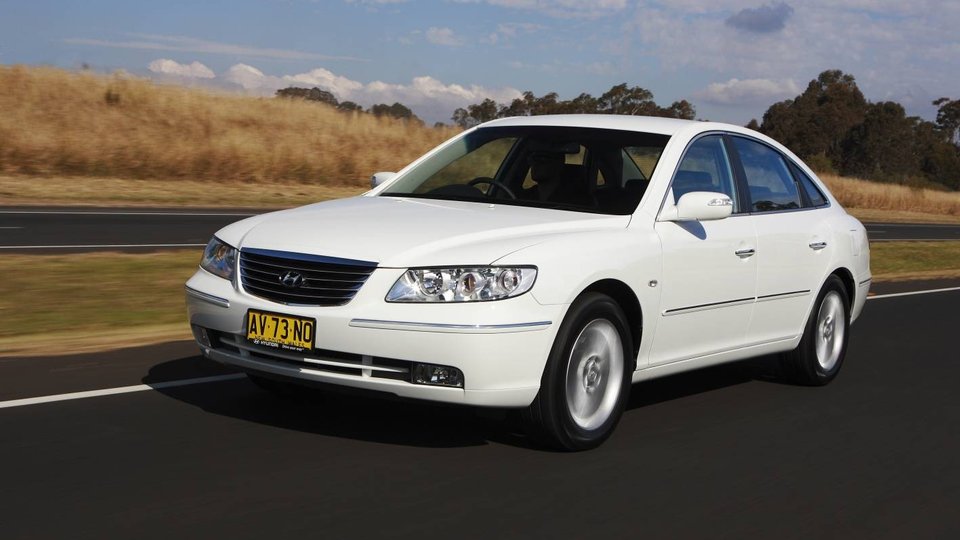 The Grandeur has always been a good value proposition but not one that has been sufficiently appealing to make a mark on Australian buyers.

In addition to the 3.8-litre V6 petrol engine, which has been the standard fare in the Grandeur to date, the 2009 model will be offered with a 2.2-litre CRDi turbo-diesel engine. The diesel engine develops 114kW of power at 4000rpm and 343Nm of torque between 1800rpm and 2500rpm.

The petrol engined car has been reduced in price from $42,990 to $39,990, while the diesel powered Grandeur is priced at $41,990. The only option is metallic/mica paint at $375. Changes to the exterior include a new radiator grille, chrome inserts in the front and rear bumpers, indicators in the door mirrors and new style 17-inch alloy wheels.
On the inside there is an upgraded eight-speaker, including subwoofer, 'JBL' audio system that incorporates USB audio input with iPod® compatibility, USB memory stick, blue interior illumination and a supply of latex-free vinyl gloves is included with the CRDi model variant.

Standard safety equipment includes ESP Stability Control incorporating Traction Control System (TCS), Anti-skid Brake System (ABS) + Electronic Brake-force Distribution (EBD), active head restraints for driver and front passenger, child seat anchor points with ISO Fix points and 8 airbags including dual front airbags, dual side airbags and curtain airbags.

We had a relatively brief drive of the Grandeur through Sydney traffic and in freeway conditions, which while not challenging did indicate that the diesel powered car has adequate get-up-and-go for most drivers.

One thing we were interested to note was the change in steering feel, as the previous Grandeur was somewhat vague in steering feel. The revised Grandeur seems to have had some attention paid to this area and the feel is much better with some 'weight' in the steering, it's not the sharpest tack on the block but it is definitely an improvement.
Driving in traffic and on the freeway the car has quite adequate engine response and the five-speed auto provides a good spread of gears and the engine has enough response to make overtaking a confident manoeuvre.

Pricing:

Grandeur 3.8 V6 petrol 5 speed auto $39,990 (RRP)
Grandeur 2.2 CRDi turbo Diesel 5 speed auto $41,990 (RRP)
Metallic Paint $375 (RRP)