In a move that would have seemed implausable a decade ago, and perhaps one that is a sign of the tough financial times faced by the US giant, General Motors have today cancelled a $2 billion (USD) investment program to update their range of full-size SUVs.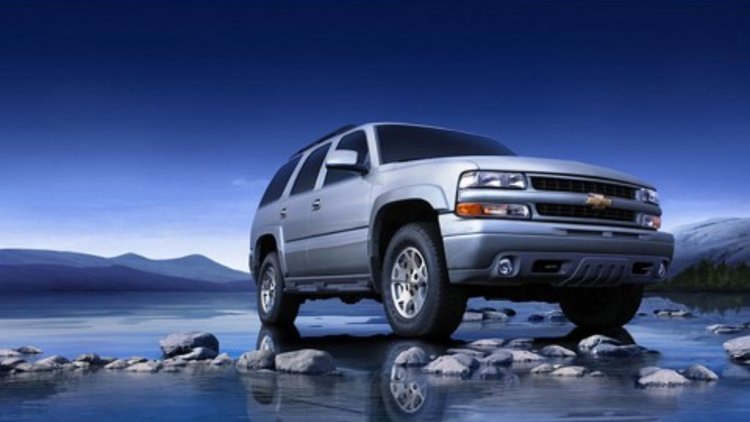 Pulling the plug on Project CXX, which was set to underpin future versions of the Escalade, Tahoe (pictured above), Yukon and Suburban, was unanimously approved by executives, ending 15 years of vehicles that defined the brand.
"It would have been very difficult in today's environment to spend a couple of billion dollars to do a replacement," said Robert A. Lutz, GM's Vice Chairman and head of product development. "In a market faced with soaring fuel prices and consumer demand for more compact, more efficient cars; reality has set in."
But with sales of SUVs steadily falling since 2004, and the company posting an $18.8 billion loss in the first half of the year, GM are in troubled waters. Share prices have seen drops of as much as 76 percent on the year - but they are by no means alone. Ford shares are down 70 percent over the same period, while Chrysler, like GM, may also loom on bankruptcy. But it is General Motors which has suffered and will suffer most, its passenger cars sold as loss-makers and its success dependent on its line of sport-utility vehicles.
Lay-offs at GM plants are set to continue, with Janesville, the firm's oldest and most reliant on SUV production, being announced earlier this month as to close by Christmas. And if the potential merger goes ahead with flailing Chrysler, further job losses are expected, adding to the some 40,000 hourly workers already made redundant in the last three years. Hopes that a new small car could fill the production line at Janesville were dashed as GM made a commitment to its Arlington plant for future developments.
GM Chairman Rich Wagoner says development of smaller cars and lower-capacity engines will be sped up, also redeclaring the company's commitment to delivering the electric-drivetrain Chevrolet Volt by 2010. Further resources are being poured into development of the new Chevrolet Malibu and its crossover entries, the Buick Enclave and GMC Acadia, as well as the continued development on hybrid systems.
GM cancels large SUV program