Infiniti Cars Australia is set to launch a comprehensive warranty system and an industry-first roadside assistance package that will not only cover the Infiniti vehicle but other cars driven by an Infiniti owner as well.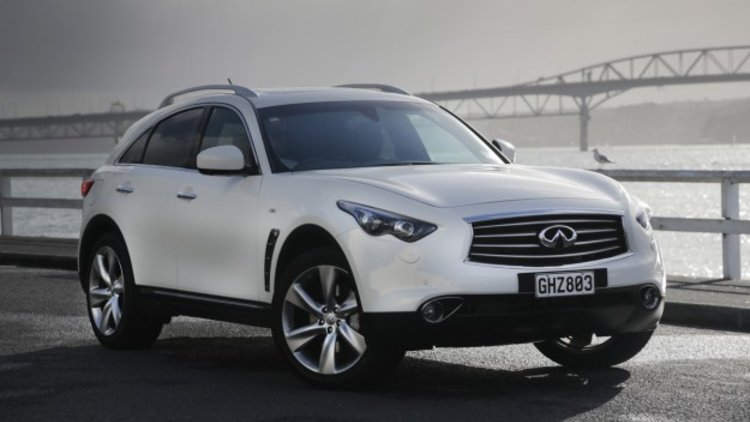 With the Japanese brand expected to launch in August, Infiniti is attempting to establish itself as a unique proposition in the luxury car segment. Offering the driving performance and aspirational dynamics of the European brands with the value for money and customer service reputation of Lexus.
Infiniti will offer a four-year/100,000 kilometre new vehicle warranty across the FX SUV and M sedan range, though while that is a year more generous than the German luxury brands and matches Lexus, the company's roadside assistance support package sets a new industry benchmark.
Not only does it offer provisions for accommodation and alternate vehicle supply (in some situations), but it will even provide roadside assistance for an Infiniti customer's other car - regardless of make. You don't even have to own the other car, you simply need to own an Infiniti and no matter what car you're driving when it brakes down, Infiniti roadside assistance will cover you.
Infiniti Cars Australia's general manager, Kevin Snell, says it's all part of the brand's unique approach to customer service.
"One example of the philosophy where we're tying to make part of the Infiniti DNA is that we take care of the customer not the car," he says, "so if an Infiniti customer is in another person's car, their husband or wife's car, and something goes wrong and they need assistance, even if they're [in a BMW] we'll come and take care of them."
The Nissan-owned Luxury car maker is expected to sell 200,000 cars globally in 2012, with an ambition to have ten per cent of the global luxury car market over the next five years.
Infiniti will launch with three dealerships across Sydney, Brisbane and Melbourne before further expanding its reach to cities like Gold Coast, Perth and Adelaide.
Infiniti roadside assistance sets new standards