In another step in the right direction, Japanese manufacturer Subaru has today announced that its entire Australian range is now equipped with standard stability control. The technology which has been shown by independent research to reduce the likelyhood of accidents.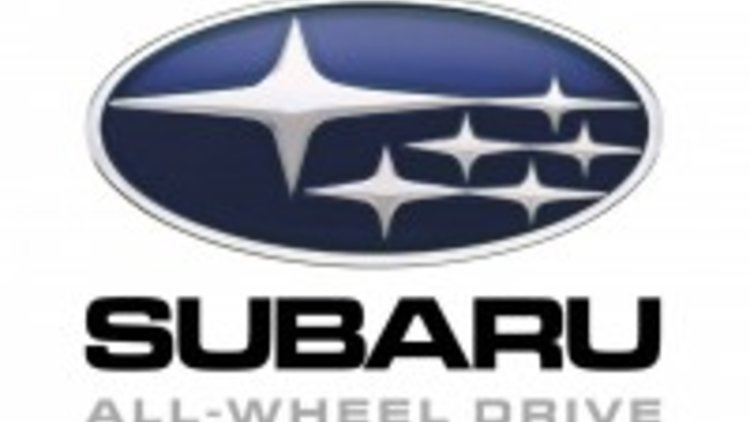 With the technology so vital, it's no wonder that the Australasian New Car Assessment Program (ANCAP) has made it a requirement for achieving a five-star safety rating.
"Safety has long been a key aspect of Subaru's reputation. With the release of our MY09 Liberty and Outback models, our entire range is now VDC equipped and five-star rated, which is clear proof of our safety commitment." Subaru Managing Director, Nick Senior
Better known as Electronic Stability Control (ESC), Subaru's version is called Vehicle Dynamics Control (VDC) and has been available on 70 per cent of the Japanese manufacturer's cars for the past 12 months.
The remaining 30 per cent included the manual variants of the Model Year 2009 Outback, Liberty 2.5i, 2.5i Heritage and both GT spec.B manual and automatic, which are now all covered.
Subaru has had many success stories with safety in the past, long before ESC was the buzz word in the industry the company had introduced the technology (in 2000) on the Liberty Heritage wagon and Outback H6.
2003 saw Subaru become the first Japanese company to produce a five-star safety rated car (as tested by ANCAP) with the launch of the previous generation Forester.
Below is the company's explanation of its safety features, from active to passive.
Subaru active safety
Active safety systems shared by all Subarus include:
Constant All-Wheel Drive - providing constant drive to all four wheels, aiding balance and control.
Anti lock brakes (ABS) - Subaru uses an ultra-reliable four-sensor/four-channel/three phase ABS. This means when brakes are applied on a slippery road, each of the four sensors – one per wheel – monitor wheel speed and transmit the information to a computer. It then calculates which wheel is starting to lock and controls the braking force. This provides extremely stable braking. Benefits include the ability to steer around traffic hazards when braking, without fear of "locking up" and losing control. The system has been tuned specially for Australian roads, reducing stopping distances on gravel surfaces. The brakes also have what is known as a cross-linked dual channel system. Therefore, if one channel fails, braking is retained on at least one front and one rear wheel – one left and one right, aiding balance. Subaru also puts its brake piping inside the floor panels – reducing the risk of damage or corrosion.
Electronic Brakeforce Distribution (EBD) - improves rear wheel braking in response to load shifting caused by deceleration.
Vehicle Dynamics Control - The electronic control unit (ECU) uses information from sensors tracking wheel speed, steering position, front/back and lateral (sideways) G force, and yaw rate to monitor forces that could destabilize vehicle running. In extreme situations, such as when swerving, sideslipping or entering a spin, VDC activates to control each wheel individually, via braking, engine output, and the All-Wheel Drive system. This improves stability by using the car's most stable wheels. In cases of extreme oversteer, VDC activates, applying brakes to the front and rear outside turning wheels, producing yaw – a force that opposes the oversteering tendency. With understeer, VDC applies brakes to the inside rear wheels to counteract the effect. Both the VDC and ABS Anti-Lock Braking systems are controlled from the one digital ECU. VDC is designed for a "driver's vehicle." In normal conditions it is purely a monitoring system, and applies no control. But near the car's performance limits it gives the driver more control – resulting in safer and more comfortable driving.
Subaru passive safety
Passive safety features shared by the entire Subaru range include:
Ring-shaped reinforcements – a grid of reinforced metal that surrounds the passenger cabin, forming a high strength safety cell. It results in greater body rigidity and minimum distortion on impact.
Dual front, side and curtain SRS airbags – They operate in conjunction with the front seatbelts to ensure maximum occupant protection. During a frontal collision, sensors measure the severity and angle of impact. The SRS computer determines if airbag inflation is necessary, then triggers if applicable. This occurs in about 30 milliseconds to cushion and absorb the forward momentum of occupants, preventing the head from striking the dash or steering wheel.
Front seatbelt pretensioners - used to quickly tighten the belt on impact and remove any slack between the belt and body. This combines with a variable load limiter to improve protection in the event of an offset crash. This works by simultaneously tightening both the lap and sash of the belt when the front airbags deploy, reducing the "submarining" effect of the occupant in a collision.
Automatic Emergency Locking Retractors (A/ELR) - All rear seatbelts feature A/ELR. When fully extended, the belts ratchet back into position for more positive securing of child safety seats. The ratchet is cancelled when the seatbelt is fully retracted. Centre rear seatbelts are all lap/sash, for added back seat safety.
Engine impact limitation - In a heavy frontal collision, Subaru's flat horizontally opposed boxer engines are designed to go under the passenger cabin, rather than into it.
Steering wheel impact minimization - in a collision, a support beam inhibits the rearward movement of the steering wheel. The steering column is designed to collapse on impact, again to minimize transmission of shock energy to the driver.
Reinforced door beams and strengthened side frames - provide extra protection in a side collision. A secondary benefit of the high strength body is that it also provides a solid base frame for suspension, ensuring body flex does not affect vehicle stability.
Safety pedals - Safety pedals reduce injury to the driver's lower legs in a heavy frontal collision. They are design to retract and move down.
Subaru gets stability control across the range