The joint-venture between Toyota and Subaru to create an affordable sports coupe has hit a snag with engineers apparently having issues in developing the car toward its modest price tag.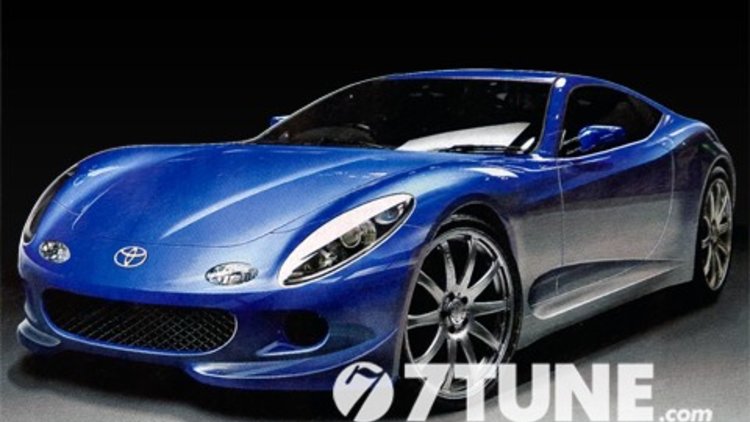 Together with a few renderings based upon insider speculation, Japan's Best Car magazine has reported that cost cutting is proving to be a problem for Toyota's compact rear-driven sports coupe.
Based on a shortened version of the Subaru Legacy (that's Liberty closer to home), the Toyota FR sports car will retain its 2.0-litre boxer engine from the current JDM Impreza, however any hope of a flagship turbocharged edition has been all but lost in the wake of this latest news.
Toyota is aiming for power output of around 147kW in its naturally-aspirated guise, a relatively small jump from the engine's current 139kW output in the Impreza in order to retain good fuel economy despite its sports car designation.
As a spiritual successor to the AE86 which has now reached cult status, the new model will be quite light at just 1,200kg and nimble too with the low position of the engine resulting in a lower centre of gravity.
This will also dictate a low profile for the shape of the car which Toyota boasts will have impressive styling in an attempt to shed its bland image.
Best Car is quite certain the new car will be offered with a 6-speed manual gearbox initially, with an automatic transmission also to available later despite its 'pure' sports intentions.
The coupe will retain the Legacy's suspension setup however its all-wheel drive origins don't particularly translate well to rear-drive dynamics, although necessary in order to bring the car to market under the designated budget.
Members of Toyota's development team have commented that the current suspension from the Legacy is "weak and terrible", but since then a Legacy test mule has been spotted fine tuning the suspension system - a phase of development which is now complete.
Subaru is also expected to boast a similar model in its line-up based on the jointly-developed sports coupe, with both brands likely to make the car available on the Japanese market for under AUD$30,000 - the target which has caused this concern.
Source: 7Tune
Toyota-Subaru FR sports coupe cost concerns