Mazda is gearing up for a summer of sun, sand and surf with Aussie surfing star Serena Brooke. Brooke is the latest high-profile Australian to join Mazda as an ambassador with such names as radio star Andy Lee and Olympic gold medallist Michael Klim already flying the Mazda flag.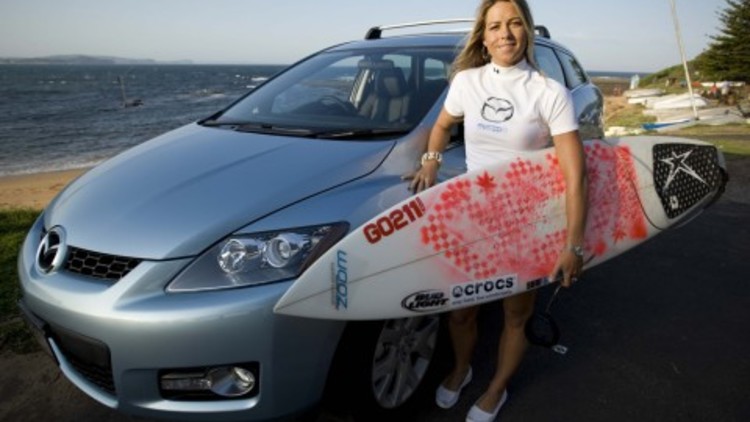 Indisputably one of the hottest and most radical female surfers on the planet, Brooke is currently rated in the top ten female surfers in the world on a competitive basis.
Gold Coast-based Brooke has cut a swathe through women's surfing in Australia and around the globe since she entered professional competition in 1995, and has enjoyed considerable success including runner-up in the 1998 and 1999 world championships.
Brooke says the 'Icy Blue' Mazda CX-7 matches not only her personality and style, but suits her practical needs as well.
"I've been a big Mazda fan for years now," said Brooke. "I always admired the spunky little Mazda MX-5 convertible sports car, but there's nowhere to carry my surfboard! I'm sure my new Mazda CX-7 and I will spend many happy days chasing the waves across Australia. I've only had it a week or so and I've already racked up a thousand kilometres!"
Marking her association with the brand, Brooke will represent Mazda at several public functions throughout the year, as well as a number of special Mazda surf days.
Mazda Australia's national marketing manager Alastair Doak says Brooke is the perfect match to the company's stylish, insightful and spirited brand DNA.
Surf's up for Mazda and Serena Brooke