Several weeks ahead of their official launch, the stunning new Renault Mégane Coupé and Laguna Coupé will make their UK debut in London tonight at the exclusive French Chamber of Commerce Business Club Cocktail.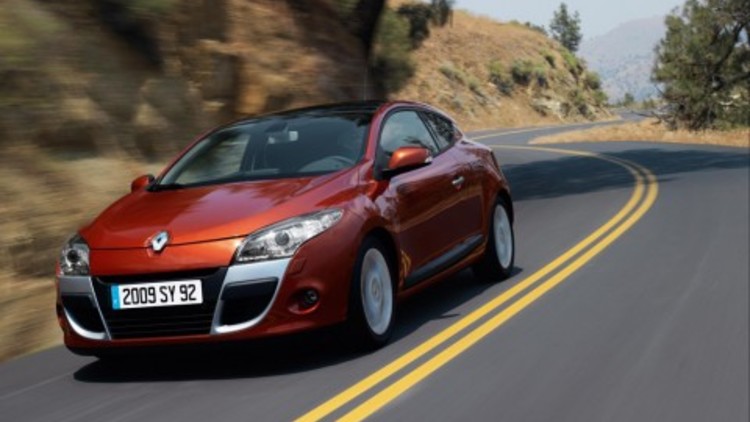 Fresh from their world unveilings at the Paris motor show, this will be the first time that the Coupé twins will have been seen alongside the new Mégane Hatch. Sharing the stage will be a Renault C-Type (circa 1900), one of the earliest cars from Renault UK's collection.
"Even from the early days, with such cars as the C-Type, Renault has produced innovative and stylish designs." remarked Roland Bouchara, Renault UK Managing Director, " These stunning new cars herald a new era of chic, French automotive beauty for us and I am delighted to be hosting the evening."
The new Mégane Hatch goes on sale in the UK on November 26th with the Mégane Coupé and Laguna Coupé due in January. Australian delivery of the new Mégane Hatch or the gorgeous twins has not yet been confirmed.
Renault Coupe twins debut in London