Mitsubishi Pajero has finished 1-2 to again take the Production Title of the grueling Australian Off-Road Championship which finished in Goondiwindi yesterday.
It's the eighth time in a row Mitsubishi has secured the prestigious title and is one win champions Geoff Pickering and Mark Henderson are sure to enjoy for many months to come as they recount their climb to the pinnacle of the Australian Off Road Championship in their V6 Pajero.
"We came here to Goondiwindi with the title already in the bag having wrapped that up at the previous round in Millicent", said Pickering, "but the Championship is more than simply one round, is a season long battle around the country which starts in Western Australian at Easter each year and wraps up seven months later here in outback Queensland."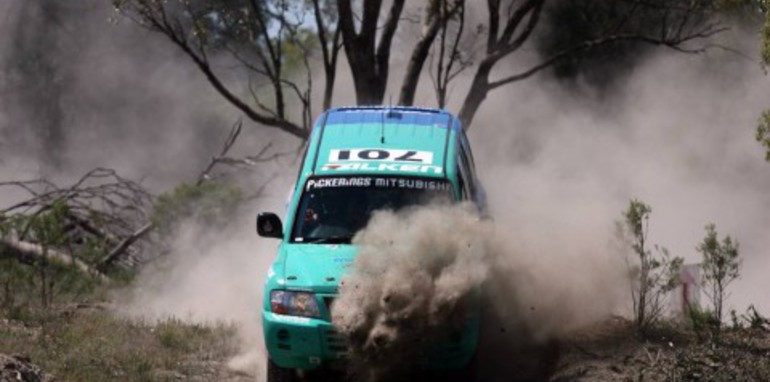 Pickering and Henderson didn't have it all their own way as the year progressed with several Mitsubishis featuring high on the results board. In particular young gun Clayton Chapman shone through as the driver most likely to challenge Pickering in the years ahead. Driving his Mitsubishi Triton, the fellow Queenslander took the fight right up to Pickering as the season marched on but his weekend in Goondiwindi amounted to little when he retired during the second section on Sunday.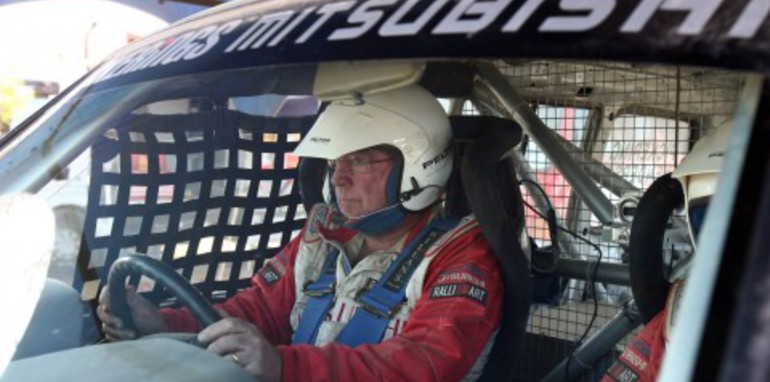 In another surprise result, the production 4×4 class at the Goondiwindi 400, the final stage of the championship, was actually won by Michael and Linda Topfer in their short wheel base Pajero V6 after Pickering suffered rare mechanical troubles on the first section.
"The entry was strong here at Goondiwindi, with 10 cars entered in the 4×4 classes, one of the best we had seen all year", said Pickering. "We started in a good position after the prologue but the first section on Saturday left us with a lot of work to do for the remaining 280km we had ahead of us on Sunday. Around 20km into the first lap we damaged the rear differential which left us with only front wheel drive, then a little further on we had puncture and stopped to change it. From then on, we were playing catch up all weekend!"
Starting from the back of the field for section two on Sunday, Pickering and Henderson carved up the contenders, passing 18 cars on the first lap of 70km through the rough dusty 'melon hole' terrain. As crews dropped by the wayside, Pickering concentrated on the task at hand that had brought him all eight titles and worked away at maintaining consistency, improving their time with every lap. With the title already secure, a strong outright place was their objective making up 43 places along the way.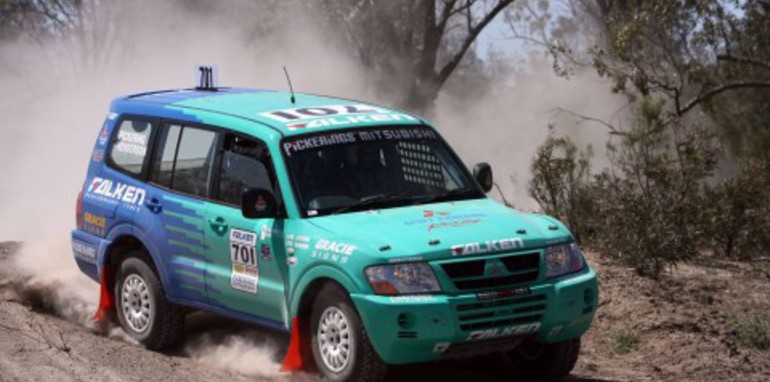 "That's the hardest work I've had to do on the Championship for a long time," remarked Pickering at the finish. "Our Mitsubishi Pajero has brought us home once again. Passing all those cars along the way in the choking dust is a just reward for our effort and a proud moment for all the team. It's been a wonderful season, Mark has scored his first Championship with the team and his navigation has been faultless all year. Team Technician, Bernard Grant has given us the very best car to do the job. Our Pajero is again top of the tracks for 2008."