These exclusive spy shots provide our first clear look at the upcoming baby Rolls-Royce RR4 which will take its position as the new entry-level model for the ultra-luxury marquee.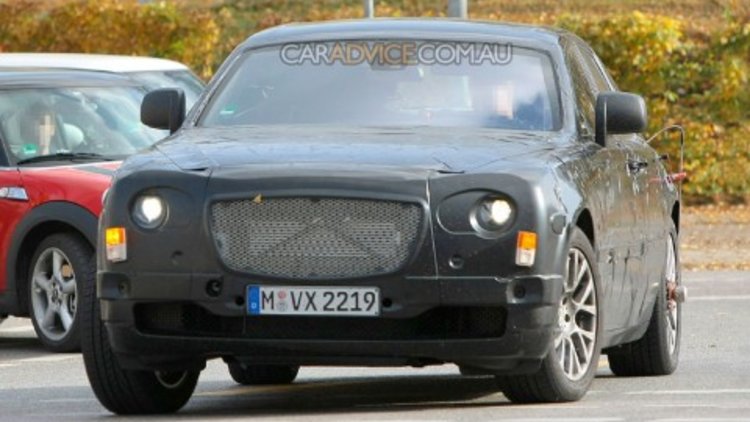 The CEO of Rolls-Royce Ian Robertson has said the introduction of this new model would see the brand's annual production double to 1600 units.
Robertson's only description of the new baby Rolls to reporters at last year's Geneva Motor Show was that it would be "unmistakably a Rolls-Royce".
This is certainly the case, with the camouflaged model in these images boasting the chiselled lines of the Phantom saloon.
To reduce development costs and save time, Rolls-Royce engineers will use many electronic components from BMW's long wheelbase 7-Series.
However its engine will be completely unique to Rolls-Royce and "will have the attributes and behaviour of a Rolls-Royce" said Robertson.
Rolls-Royce RR4 baby Rolls spied