Update: BMW X1 Review.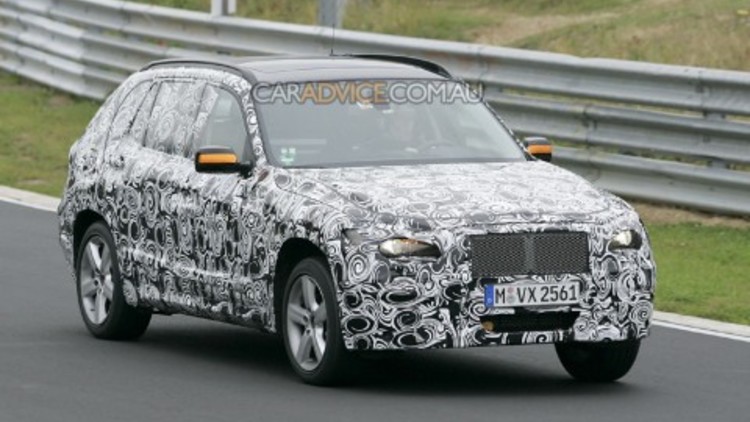 A heavily camouflaged test mule lapping the Nurburgring has given us our first glimpse of BMW's newest compact X1 SUV.
Though likely destined for the urban jungle, the X1 will be a full time four-wheel drive, sharing many features of its not-so-mini MINI off-roader.
It boasts a relatively identical footprint to the current Toyota RAV4, although this is where the similarities end, especially in regards to the price tag.
The cabin will share a high degree of commonality with the 1-series, complete with the latest iDrive and BMW's signature swan-necked gearlever.
Like all BMW's, it will also use the Efficient Dynamics system which utilises stop-start and alternator control technologies to improve economy and lower emissions.
A hybrid version of the X1 is an almost certainty, likely to carry over from the system currently in development for the new 7-Series.