Before it has even been completely revealed, 100 of the worlds most wealthy have apparently placed a firm order for Aston Martin's upcoming One-77 supercar.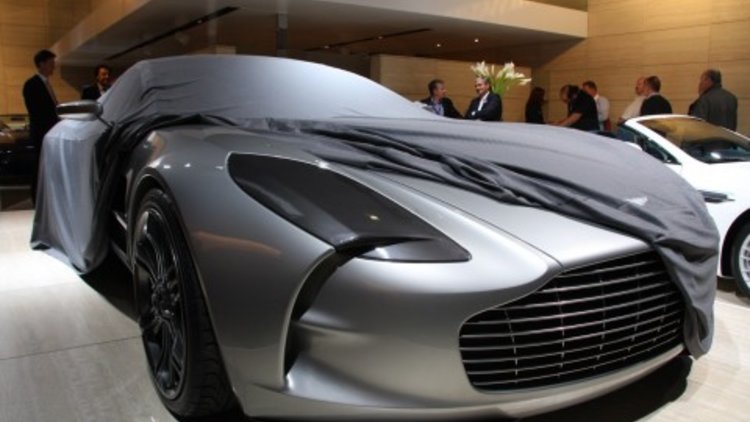 At least 23 will be disappointed however, with Aston Martin only planning to build 77 examples worldwide of the £1.2million supercar.
The One-77 has dethroned the Veyron as the most expensive production car in the world, but the price tag doesn't seem to have dampened its appeal, nor has the current global economic woes.
Each interested buyer will have to make an initial deposit of £200,000 as advance payment, a second instalment of £300,000 and a final instalment of £550,000 plus the additional cost of any extras.
Aston Martin has officially revealed the One-77 will be powered by a 7.3-litre V12 engine and feature a carbon-fibre monocoque chassis and hand-crafted aluminium exterior panels.
A slight glimpse of the prototype One-77 was revealed at the Paris Auto Show earlier this month.
Aston Martin One-77 sold out already