When we first spied the i20 hatch, due to be launched in Europe at the end of this year, we couldn't help but notice a family resemblance to the new generation of Hyundai vehicles identified by the 'i' prefix (think i30, iMax and iLoad). Designed in Russelsheim, Germany, the all-new five-door i20 rides on a long wheelbase, giving the small hatch a surprisingly spacious interior as well as a more comfortable ride.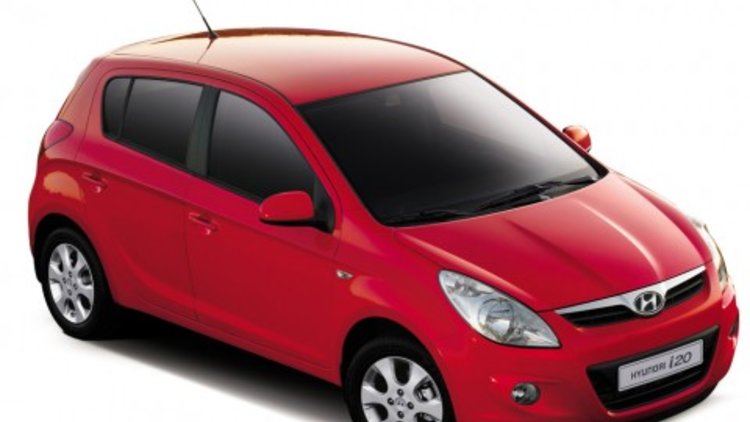 Featuring Hyundai's distinctive design motifs, giving the i20 a look similar to that of a 5/8th scale i30, the smaller hatch shares the same chrome-topped grille, teardrop headlamps and heavy stacked rear light clusters. The i20's modern lines are further strengthened by neat detailing, including colour coded bumpers, sills and wing mirrors.
To improve the green status of the i20, the well-packaged hatch features Hyundai's latest i-blue concepts which incorporate a number of modifications to deliver a significant reduction in CO2 emissions and fuel consumption. These features include full-length under floor covers, a 15 millimetre reduction in ground clearance, changes to the front and rear aerodynamics, low rolling resistance tyres and high performance, low friction engine oil.
The i20 'blue' is powered by an ultra efficient 1.4-litre common rail direct injection turbo diesel engine, which produces 66kW and generates 220Nm of torque, and is mated to a six-speed manual gearbox. CO2 rating and fuel consumption are just 99g/km and 4.0 litres per 100km.
We'll bring you news on Australian delivery of the i20 when it comes to hand, early indications are that it could replace the aging Getz - stay tuned.