Audi is developing an even hotter version of its TT coupe which is set to take on the performance flagship RS designation.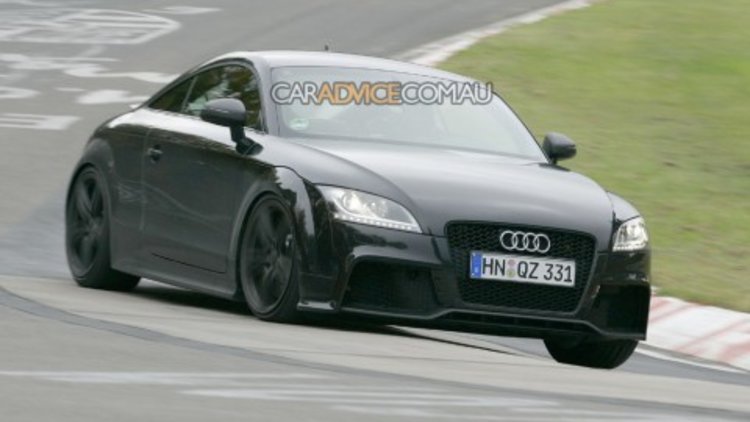 Spotted here at the Nurburgring, the Audi TT-RS promises to be a real alternative to the Porsche Cayman.
The TT-RS will use the 2.5-litre inline five-cylinder petrol unit from the VW Group - its first five-pot engine in ten years.
Early speculation suggests performance will be in excess of 260kW from the addition of twin sequential turbochargers.
Naturally all this power will be transferred to the asphalt using Audi's permanent quattro all-wheel drive system through a 6-speed manual transmission or option DSG.
This model will go on sale in the UK by the end of 2008, with local sales likely to begin by early 2009.
At the same time, Audi also plans to replace its current 3.6-litre V6 engine with the more refined 3.2-litre unit from the Volkswagen Passat.
Audi TT-RS spied at 'Ring