A year after the unveiling of the GranTurismo, Maserati is back at the Australian International Motor Show with yet another coupe premiere, the GranTurismo S, the ultimate expression of Maserati's performance and the fastest production car ever produced by the Italian legend.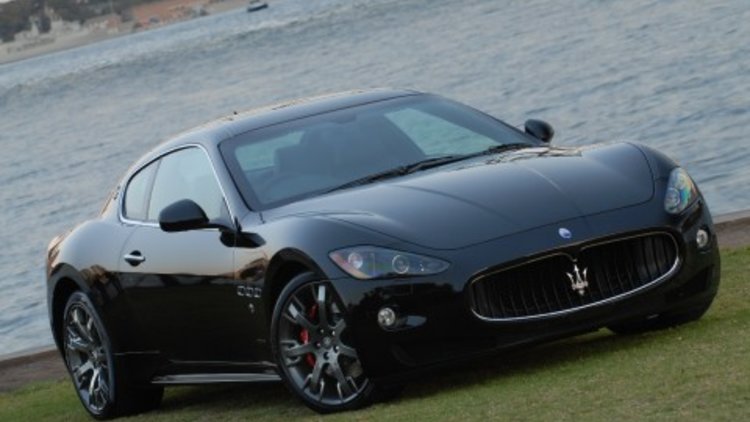 With the GranTurismo S, Maserati shifts the emphasis of its magnificent coupe from grand touring luxury to performance and driving excitement.
The new 323 kW V8 4.7 engine, electro-actuated gearbox with fast MC-Shift, Transaxle layout, sporty exhaust and brakes made with dual-cast technology make the GranTurismo S the new flagship for Maserati sporting flair, with acceleration from 0 to 100 kmh in 4.9 seconds and a maximum speed of 295 kmh, the highest ever reached by a standard production Maserati.
The compact and lightweight 4.7 litre V8 engine develops maximum power output of 323 kW at 7,000 rpm and peak torque of 490 Nm at 4,750 rpm, and ensures high specific power output and more torque at lower speeds as well, without affecting the capacity of the engine to respond very quickly to changing road conditions, typical of racing engines.
The increase in power output and torque has not affected the versatility of the power unit, which continues to be readily harnessed even during everyday use. The power unit sounds deep and throaty, but the exhaust valve pneumatic control can also be activated to make it discrete and comfortable.
An electro-actuated six-speed gearbox is paired with the 4.7 litre V8 engine, and has MC-Shift software which harnesses the new engine's power output, ensuring gearshift speed and quality that represent a point of reference for the entire sports car range.
The engine and gearbox on the Maserati GranTurismo S are arranged in the Transaxle layout, typical of high-performance sports cars that represent the technological DNA of all Maseratis. The front-mounted engine, and the gearbox, located to the rear, are rigidly connected by a tubular element containing the driveshaft.
This solution gives excellent weight distribution, 47% over the front axle and 53% over the rear axle, which translates into excellent dynamics and top performance.
Looking through the spokes of the new 20" rims on the GranTurismo S the high-
Maserati GranTurismo S 2008 AIMS