The new Mitsubishi Mirage signals a change in direction for the Japanese company as it aims to create a global small car that will appeal to a broad worldwide audience.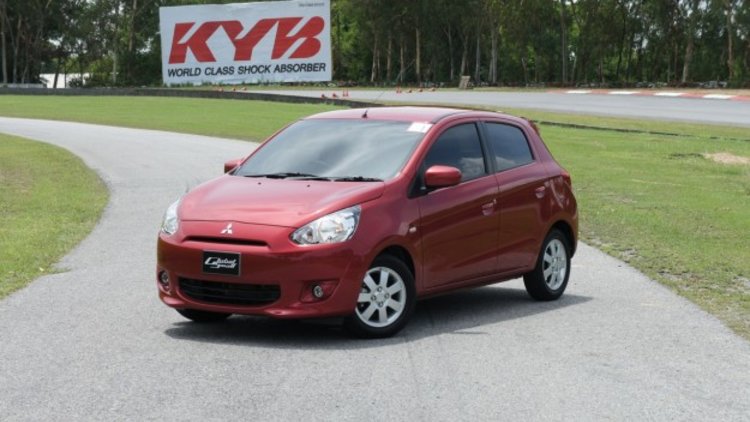 Mitsubishi's executive officer and corporate general manager of the global small project, Takashi Sato, told CarAdvice the new Mirage is aimed not just at mature markets like Australia, but also at emerging Asian and South American countries.
"We have developed this vehicle to be accepted by as many customers a possible. That is the fundamental concept of this vehicle, we have simplified the structure as much possible," Sato said.
This is a change in strategy for Mitsubishi, which has generally designed cars for more specific purposes. The last generation Colt, for example, was a feat of engineering for a light car and led to a Ralliart and even a cabriolet variant. The Mirage before that targeted a specific young-at-heart buyer that loved the shape and sporty appeal. The new Thai-built Mirage, however, has been a designed as a simple A-to-B car for the whole world.
Technologies such as direct injection and rear disc brakes have not been included to keep costs down and emphasise the vehicle's simple engineering. In essence, the new Mirage strips the light-car concept back to its roots, being light, fuel efficient and simple. Despite the lack of direct injection, which is available in its main rival the Nissan Micra, the Mirage has better fuel economy due to its lighter weight.
If you're wondering how a car that is set to appeal to emerging markets such as China is also going to present a viable option in western countries, you're not alone. Sato admitted there is a risk the Mirage will not be accepted in Europe, but he was confident it would do well otherwise. He ruled out any chance of a diesel or a Ralliart variant in the future, emphasising that price would be one of its key selling points.
"I understand that the concept that I have explained today may not be accepted so easily in mature markets but please consider that without expensive technology we can offer low price to the customer."
What that price will be is still undetermined, but CarAdvice suspects the new Mirage will retail at around $13,000 for the entry-level manual model. What the Mirage tells us about the new direction at Mitsubishi is a desire to have a global appeal, which is arguably a big gamble in a divided world. Nonetheless, this new direction for Mirage is not likely to reflect on the next-generation Mitsubishi Outlander or Lancer models just yet. Sato admitted the company is waiting to see if the Mirage concept works worldwide before committing other models to have more global appeal.
Whatever the future holds for Mitsubishi Motors, it's evident management is keen to broaden the brand's appeal and make a bigger splash in emerging markets. Whether or not that will come at the expense of mature markets remains to be seen.
Mitsubishi Mirage signals new direction