A 1957 Ferrari 625 TRC Spider, one of only two ever built, was sold at an auction for 5.04 million euros ($6.45 million) at the Historical Grand Prix of Monaco last weekend.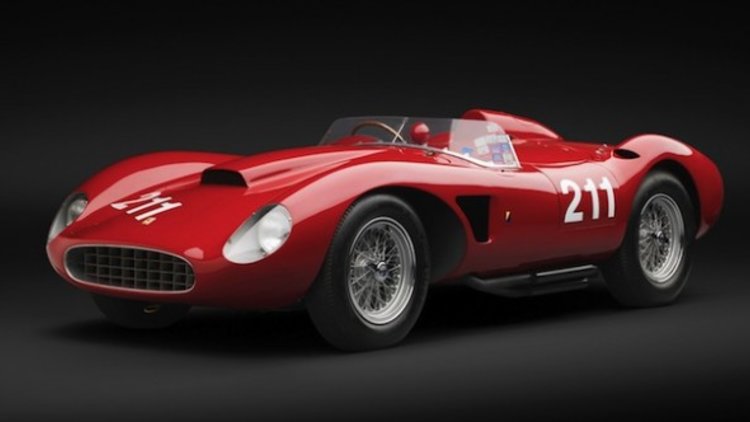 The incredible-sounding and rust-free Ferrari 625 TRC sports a 235kW 3.0-litre V12 engine with six Weber twin-choke carburettors, four-speed manual gearbox and four-wheel aluminium drum brakes with upgraded carbonfibre brake-shoe liners.
The 1957 Ferrari 625 wasn't the only Prancing Horse to be sold, joined by a 1952 Ferrari 225 Sport Spyder Tuboscocca, a 1966 Ferrari 206 S Dino Spyder and a Ferrari F1 car that Michael Schumacher drove to win the 2000 World Championship – the German's third title and first for Ferrari.
The two-day RM Auctions event saw a collection of more than 90 cars, 100 Ducati motorbikes and even three boats go under the hammer, including a 2007 Peugeot 908 V12 HDi FAP Le Mans car, a 2011 Lamborghini Gallardo LP600 GT3 racecar and a 1936 Mercedes-Benz 540 K Sport Cabriolet A.
httpv://www.youtube.com/watch?v=0xeqkgcMQjA
While the sale price of the 1957 Ferrari 625 TRC Spider seems impressive, a 1957 Ferrari 250 Testa Rossa sold for $12.27 million back in 2009 and in 2010 BBC radio personality and Ferrari collector Chris Evans secured a 1963 Ferrari 250 GTO for a reported $20.1 million.